La Biosthetique's education collaboration with Mandy Kingsman has taken off with flying colours, with the first workshops having taken place in Sydney and Melbourne over July 23 to 25 and July 20 to August 1, respectively. Eleven participants congregated for the exclusive, editorially-focused workshop across the two states, after being selected through a stringent entry process.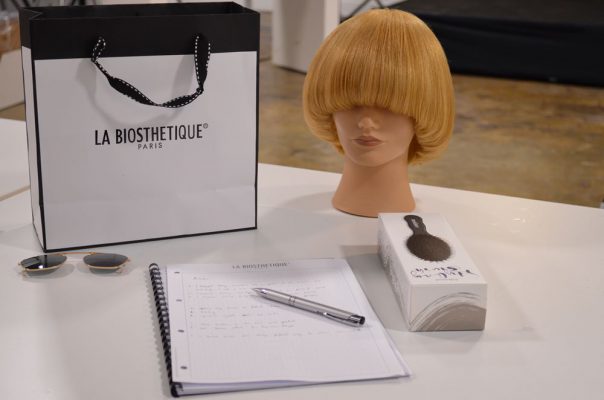 The attendees started with a crash course on drawing inspiration and beginning the creative process, which included a trip to the Art Gallery of NSW for Sydney students. Students were tasked with creating a mood board that would lead to their final editorial look. On day two, these students took part in a styling workshop, with innovative techniques that put their creative ideas into practice.
The final day was dedicated to photoshoots and industry competitions, with Mandy's impressive competitive resume (she has been a finalists for categories such as AHFA Session Stylist and Hair Expo New Creative Force, as well as the La Biosthetique Beauty Stylist Award) coming into play. Mandy taught attendees how to cut for the camera and the minutiae involved in precision haircutting.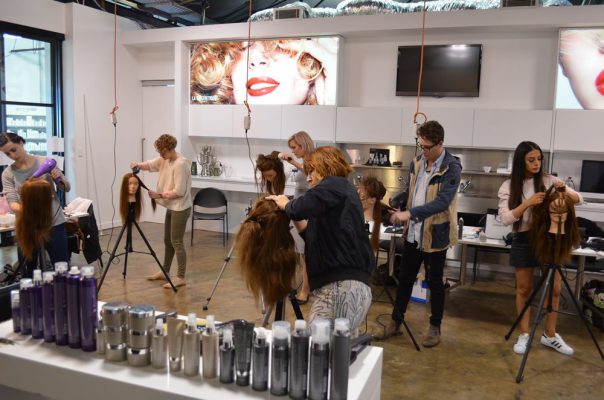 "Future Lab is about capturing the essence of the individual, working with their current knowledge and aesthetic with regards to hair and then working with that, not against it," Mandy said. "We need to try and educate the next generation of hair stylists in a way that captures their imagination."
Students were selected for the workshop by submitting a three page entry that detailed their experience, a concept mood board and why they were interested in the experience. Congratulations to Sydney stylists Casey de Farranti of Simply Shine, Kiara Cook of To Be Hair, Leanne Arkins of Hair on Arden, Matthew Ashton of Tracey Jones Hair, Megan Matajasevic of Murphy Gozzard and Sarah Beddoni of Salon 266, as well as Melbourne hairdressers Jamie Morrison of Markee Hair & Make-up, Kayla Fancellu of Wardika, Niamh Griffin of SHO Hair, Ruby Wyntjes of Luxe Concept Studio and Wardwick Swaine of Oomph Hairology, for taking part in the workshop.
Relevant to any editorially-minded hairdressers or those simply looking to be inspired (that should be everyone!), Future Lab is the ideal way to ignite those impulses.
For more information visit labiosthetique.com.au or contact La Biosthetique Education Manager, Alexander Fuchs on afuchs@labiosthetique.com.au
Images via Sydney workshop.
Click here for Styleicons|TV.