The 2014 Face2Face Makeup Awards are set to take place at Sydney International Spa & Beauty Expo on August 23 and 24, writes Maddison Costello.
The Face2Face Makeup Awards will judge entrants on their beauty expertise
The awards highlight exceptional talent in the industry and present the ideal opportunity for emerging and established artists wishing to take their career to the next level.
Entrants compete to win a mentorship with the Green Bush Project, along with the chance to have their work published in Professional Beauty Magazine.
The prizes are designed not only to reward creativity and expertise, but to provide talented beauty professionals with the opportunity to develop their skills. With the 2013 winners going on to work with Australia's foremost beauty talent at events such as Mercedes Benz Fashion Week, the awards are a proven way for talented artists to enhance their career profile.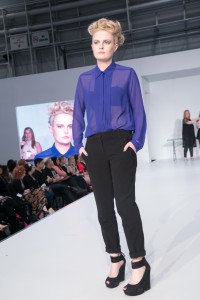 Entrants will compete in a range of categories, including Runway
A panel of industry elites, coordinated by leading Australian makeup artist Becca Gilmartin, will decide winners from categories including Runway Inspired, The Modern Bride, Beauty Editorial, Fashion Catwalk and Film and Fantasy.
For the second year running, entrants will be asked to adhere to a brief for each category. The themes will be announced in early June on the Face2Face Awards webpage, along with the release of entry forms.
For more information visit www.internationalbeautyexpo.com.au/
Click here for Styleicons|TV.