We know it's a given that you love being a hairdresser, transforming the hair (and lives) of your clients and feeling like an actual super hero for how much you can accomplish in making people feel great about themselves. With that being said, sometimes (OK, a lot of the time), during a long salon day, your mind wanders to all the places you'd rather be at that given moment.
Of course, the salon has (often less than adequate) replacements for those day dreams – so we're rounding up the places you wish you could go and what the salon offers you in return. Are we on the money?
1. You want to be… At home.
Instead you… Practically live at the salon.
It's not lost on you that the money you make in salon goes towards a residence you very rarely get to spend time in, because you're basically living in the salon. Truly irony at its peak.
2. You want to be… At the gym.
Instead you… Blow dry hair.
Every day is arm day when you spend it blow drying!
3. You want to be… At the local hang-out.
Instead you… Socialise with your salon colleagues.
And honestly – it's better.
4. You want to be… Out at a restaurant.
Instead you… Consider your coffee and the loose tic tacs you find in your bag your lunch.
It's pretty much the same… right?
5. You want to be… In the shower.
Instead you… Cleanse dozens of clients' hair without ever having the time to do your own.
6. You want to be… At the bar.
Instead you… Steal sips of the complimentary client wine.
No judgement here.
7. You want to be… At therapy.
Instead you… Are the therapist for your clients.
With no therapy-level payments either.
8. You want to be… Shopping.
Instead you… Buy every new product that lands on the salon retail shelf.
Here's to employee discounts.
9. You want to be… At a concert.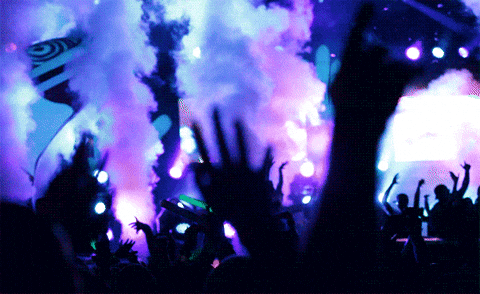 Instead you… Dance to the salon music like no one's watching.
All your colleagues and clients actually are watching, but it's fine.
You want to be… Outside.
Instead you… Slip out the salon door for a breath of fresh air.
See? The salon has the answer to all your day dreams – and, honestly, would you have it any other way?
Click here for Styleicons|TV.