2016 is winding to a close and as we look towards 2017, we're inclined to make our traditional New Year's resolutions. As hairdressers, these vows tend to be more unique, with industry-specific promises centring on education, competitions, social media and the art of simply sitting down more particularly high of mind when we start to accumulate a list. The salon resolution list is a thing to behold, and necessary to making 2017 superb – see 12 of our hairdresser resolution suggestions, then make your own!
1. Start consuming lunches that are more than just coffee.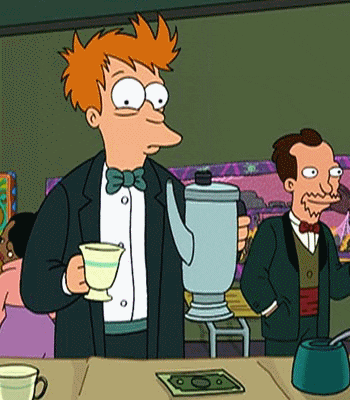 Every so often, make time to treat yourself to five minutes for an actual meal.
2. In fact maybe we should aim for drinking less coffee in general…
Or are we being totally unrealistic?
3. On that note – less wine.
Oh who are we kidding? What else are Thursday nights in the salons for?
4. But at least make the pledge to just sit down more.
Your poor, tired feet deserve it.
5. Enter more competitions.
The only way to know how you'll do is to try everything – plus, we believe in you!
6. And continue to invest in education.
If you're not moving forward, you're falling behind, after all.
7. Try out a new skill.
Colourists – make the pledge to try out new cutting techniques, while pure hairdressers should look into colour. Add makeup to your repertoire, or increase your business acumen. Upskilling is key.
8. Put time and effort into your social media channels.
Jump on trends, learn the gift of the hashtag and find the channel that works for you. 2017 can be the year you go viral!
9. Attend more industry events.
What is the hairdressing community for if not to party?
10. Master your poker face, for when your clients ask for something truly absurd.
Brunette to platinum in 2 hours? Keep. It. Together.
11. Increase your retail targets.
Focus on your (and your salon's) sales ability in order to make it rain.
12. And if you can't stick to all of these (we don't blame you), pick the most crucial one and give it your all! 
Good luck hairdressers!
Click here for Styleicons|TV.