With Hair Expo just 16 days away and a long weekend of shopping, learning and networking within the incomparable hairdressing community in the pipelines, we thought we would remind you about what's in store.
From local and international educators there to inspire, a multitude of parties worthy of our industry (which is a high bar to clear) and new products guaranteed to inform the next season of trends, the long weekend is sure to be a big deal. While you can find the list of events, exhibitors and educators here, we're presenting a more humorous take on what's to come. Spoiler alert – empty wallets, food comas and mad dashes through the Hair Expo halls are all in your future, so are some major moments of inspiration, learning and bonding with your salon.
Here's an idea of what's ahead.
1. The shopping spree of a lifetime.
So many products and tools – how can you resist?
2. And the empty wallets that go with it.
Worth it, we're sure.
3. Premium partying, as only the hairdressing community can.
With so many events on, this is a guarantee.
4. And enjoying full days at Hair Expo with next to no sleep the night before.
You'll get through it, we promise.
5. Education opportunities that will expand your thinking and your skill set.
6. And inspiration courtesy of the some of the world's most sought after educators and hairdressers (Eugene Souleiman, anyone?).
7. Rushing from class to class to get your fix…
8. In the hope that you won't be late and can see every educator and attend every event.
9. Inevitably getting lost at the expansive and all-new ICC as you run around trying to do and see it all.
Don't worry, by the end of the long weekend, you'll know that venue like the back of your hand.
10. Dressing up for the hairdressing Oscars, otherwise known as the Hair Expo Gala, to close the long weekend.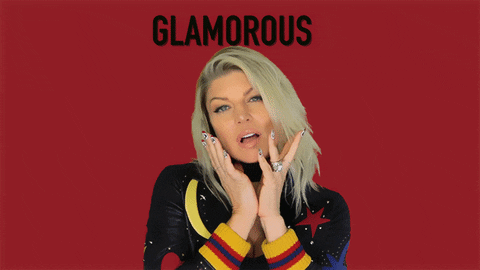 11. Call us optimists, but winning at some point over the weekend.
Whether that's at the gala itself or one of the many competitions in education sessions and on stands – there's plenty of chance to go home a winner. INSTYLE will be awarding one winner a premium package with Big Review TV – come say hi and find out more!
12. The food coma that comes at the end of a Gala Dinner.
13. Seeing old interstate hairdressing friends that you've missed so much.
Hair Expo is your chance for those long-awaited catch ups.
14. And bonding at the many events with your salon team.
You won't want to miss one frantic, dynamic, hair-centric moment from June 10 – 12.
For more information visit hairexpoaustralia.com