Hair Expo is fast approaching, and while nothing can prepare us for the craziest three days in the hairdressing calendar, we at least like to spend an exorbitant amount of time thinking about what's to come.
Although this Hair Expo is different than ever before (that first-ever Melbourne location has a little something to do with that), and the education line up, list of companies exhibiting and party agenda is dynamic and unique to 2016, some things about Hair Expo, and its attendees, are a sure bet. You will eat too much at the awards, you will party, regret it, and then do it all again, and you will leave much poorer than you started (but richer for the experience, right?).
Or if you don't do all those things, you'll at least watch it all unfold. Here are the 18 characters you're bound to see over the June long weekend.
1. Smug Melburnians, relishing that the event is finally on their home turf.
Yeah, yeah, we get it, it's about time.
2. And confused Sydney-siders, trying to make sense of their new surroundings.
Change can be difficult.
3. The very eager attendees that are seriously into the education.
(Good on them, though.)
4. Who will inevitably tell you about everything they've learnt.
It's interesting, but please slow down.
5. Those rushing to every stand like…
6. With only the ever-growing weight of their numerous shopping bags to slow them down. 
7. Leading to a serious (but unavoidable) loss in funds.
You can't escape it.
8. The people who won't give up until the very end of the day.
Find them, exhausted but determined, on your way out.
9. Your 'bad influence friend' who ensures you never miss a party.
It's been a long day, but there's no way you won't go.
10. The partiers.
Artist's interpretation.
11. You (and everyone else) the next morning.
12. Everyone showing up to the Awards Gala like…
13. And getting a glimpse of the evening's 'theatrical dining experience'.
The food format is going to be different than ever before.
14. Over 1000 dinner guests just like…
15. And then spending the rest of the evening more like this…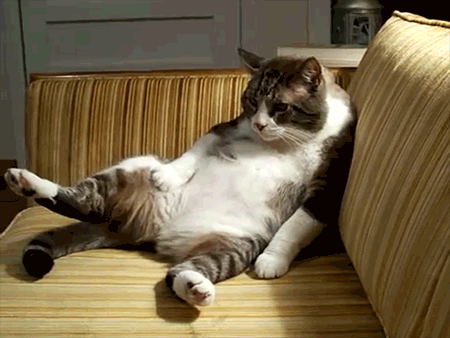 16. The winners.
We're expecting next-level celebrations.
17. And their salons…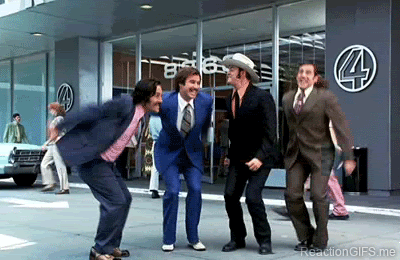 18. And finally, you when you make it back home…   
Happy, but tired. So tired.
Click here for Styleicons|TV.