We've already talked about the trending chops happening this year, but you may be surprised to know it's not just Kim who's opted for a bold colour change in 2015. Stars have been altering their iconic shades, opting for vibrant greens and pinks or drastic shifts to rich blonde and brunette tones to start off the year.
With so many celebs changing their hues it can be hard to keep up. Here are the 5 A-list colour changes you should know about.
1. Hilary Duff
Who would've thought we would ever see Lizzie McGuire opt for mermaid levels of seafoam green? The star shocked fans when she stepped out with this striking colour last week, although the social media response seems to be positive. We tend to agree.
2. Cara Delevigne
Cara showed her dark side on the Chanel runway this season, trading in her blonde locks for this deep brunette tone. Her eyebrows copied the same hue, appearing bolder than ever.
3. Christina Hendricks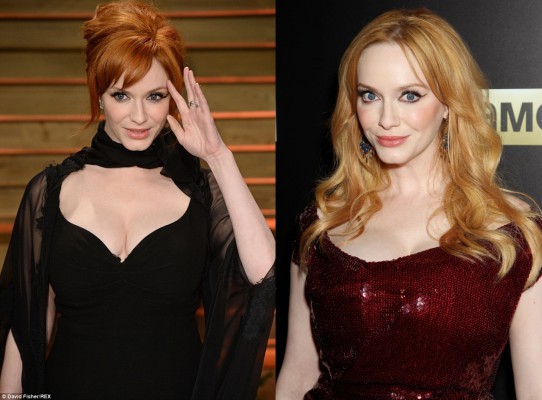 With Mad Men filming coming to a close, Christina Hendricks was able to change her iconic red colour to this rich strawberry blonde option. What would Joan think?
4. January Jones
Another Mad Men star, January Jones, is clearly also relishing her new-found hair freedom, changing from entirely blonde to pink highlights, to fully copper and then a subtly pink-tinged blonde all in a week. Restricted to blonde (and for a brief period, black) in her role as Betty Draper for the past 8 years, we're sure January was aching to change it up, and we'd say mission accomplished.
5. Lily Allen
Lily Allen pulled her own version of The Kim, debuting this short blonde blunt cut on Instagram. It's quite a change, considering her previous bright orange and violet colour tone.
What are your opinions on these bold celeb colour changes – and which will you be incorporating into your salon or editorial repertoire?
Click here for Styleicons|TV.