Leonie Abbott has the title of salon director at The MaXx Hair & Makeup and we sat down with this salon queen to pick her brain on all the important things – style, inspiration, top-tier advice and her beverage of choice.
How would you describe your style aesthetic? 
Always unstructured, yet sophisticated and definitely eclectic. I'm an ever-changing chameleon. One day my style is Barbie and the next I can rock grunge, but it always has a sophisticated twist.
Where is your ultimate holiday destination?
Morocco via Paris with a stopover in Japan to relax in an Onsen. I adore photography and find these places have so much to offer. The shapes, textures and colours are exciting to my eyes and heart.
Pick your poison?  
Champagne and I also indulge in a Whiskey Sour by the fireplace occasionally too.
What hair product/tools are you loving right now? 
I am loving my Dyson Hair Dryer and its slim direct nozzle and Pureology Fullfyl Densifying Spray for the most amazing root lift, texture and big hair feels.
Favourite season?
Autumn – the season I notice the most change. The temperature isn't too hot or cold, and I love the warm Autumn tones as I find inspiration to bring into my colour work.
How would you describe your dream house?  
Modern Moroccan – my dream home must include a butler's pantry, a pool and a pool boy!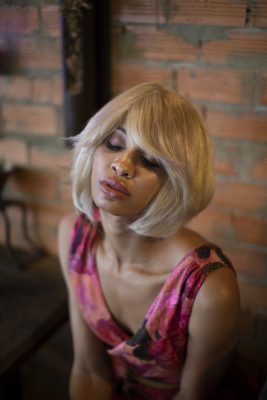 Best advice anyone has given you?
"The only time success comes before work is in the dictionary." When I was a child my father gave me a book by NFL coach Vince Lombardi and this quote has always resonated with me.
Your ideal day? 
Gym in the morning, working and creating a photoshoot, a dance class or nine holes of golf and finishing the day with champagne and oysters.
Something that you always bring with you when you travel? 
Bose headset and bathers.
What is currently inspiring you?
My daughter Brooke and the team we are building, ready to expand into our new salon The Beach Club Hair & Lifestyle at Harbord Diggers in Freshwater. The motivation and spirit of the leadership team are truly inspiring.