By Tam Allenby
We hope you're doing everything you can in terms of marketing, social media and branding that may attract salon-seeking clients through yours doors… but what about those (crazy) people who aren't searching for a salon? Firstly, what on earth is wrong with them? And how do you change their minds and bring them into the salon world?
As we see it, there are five main reasons that people don't go to salons. Luckily for you, we've also included some solutions that will help fill your appointment book in no time.
1. Money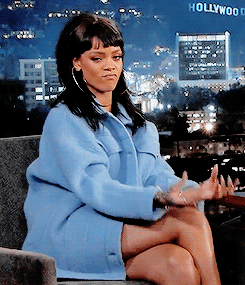 For many people, heading to a hair salon every 6 to 8 weeks is seen as an expense they simply can't afford. That's why it's so important to have a range of price points to suit every budget, from regular to more discounted and luxury treatments. Giving potential clients the option of services, some of which will suit their budget (without selling your salon short) may widen your client base.
Holiday specials, referral discounts and gift vouchers may prove ways your clients could gather the necessary dough to book an appointment. Otherwise, charging per foil, offering part colour services, giving combination packages (that merge different services, or services with products) are other alternatives. Two for one specials (bring a friend, pay half each!), complimentary treatments or starting a 'blow dry club' where clients can pay for unlimited blow dries over a certain period of time, may also be great ways to help your clients save cash and still spend with you.
Also, offering a special discounted price for students and pensioners – two groups who are usually counting their pennies – and making that well-advertised, is one way to get these guys through the door.
2. Time
In today's fast-paced world, with most people juggling a million things at once, it can be hard to find the time for a cut or colour (no matter how necessary that service is).
For customers who might only have less than an hour to spare, offer an 'express' service. Remember, quick doesn't mean rushed – you just need to be clear with the client about what you offer as part of your 'express' cuts or colours.
Lunch time services, before and after work hours and more specific, specialised services that cater exactly to your clients' needs without wasting their time, will entice your busier clientele.
3. Previous Bad Experiences
A bad haircut, colour or treatment – is there anything worse? That question was rhetorical, of course there isn't. The experience goes beyond bad hair, and can be borderline traumatic. There's no way those poor clients are returning to the place that butchered their luscious locks!
For this reason, you have to make sure that every client's experience at your salon is a positive one. Beyond just the actual hair service (which we know will be top notch), premier customer service is also a necessity, so that your client enjoys every facet of their time with your salon.
Communication with your clients is also key – make sure they're happy with the job you've done, and don't let them leave if they're feeling disappointed.
For the clients already reeling from another salon's poor job, try convert them through referrals from friends who may already be clients, or online and social media marketing. Push them over the line with a special they can't resist and wow them in their first session with you until they've converted back to the salon ways.
4. "I Cut/Colour My Own Hair!"
You know this happens because you've definitely salvaged some unfortunate mistakes for stubborn clients who insist on doing it their way.
Honestly, this one may solve itself when those poor consumers ruin their hair and learn a very valuable lesson, but of course it helps that your salon should have services clients can't even begin to try and emulate – thanks to premium products, constantly updating education and superior skills. With necessary treatments, personalised colour techniques and savvy cutting styles – your clients can't try that at home.
5. Boys Will Be Boys
For many blokes, going to the hairdresser is still seen as something… not so masculine. The male grooming market is rising at such fast speeds, you'd think every man (and his dog) would've received the memo by now that salons are also for the boys, but old habits die hard.
If you're looking to attract more male clients, make sure you offer separate men's services, stock plenty of male specific hair products, or even have a designated 'man-zone' with barber-style services and perhaps some sport on the TV! Continuously updating education, with male services as the focus, is also vital. The possibilities are endless in this booming market!
Click here for Styleicons|TV.