The 2020 Oscars are in the books and while Parasite was the big awards winner, we're all the richer for the looks being served on the red carpet to inspire us in hair, beauty and fashion. While there was, as always, a lot of glamour and beauty, we were interested in the hair looks that broke the mould. Here are six of our favourite straight from the red carpet – which hair looks do you love?!
1. Zazie Beetz
This actress rocked up to her first ever red carpet with the curls, height and hair shape of our dreams. One for one on killer hair looks!
2. Billie Eillish
Billie will probably be making our lists as long as she keeps making highlighter hair and dual-tone colour mainstream. Add in the fun accessories woven into her vibrant locks and we are sold.
3. Sibney Scoles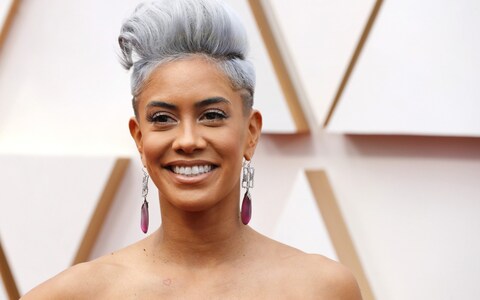 Granny hair and impressive hair height? How could this grey hair look not turn heads on the red carpet?
4. Olivia Coleman
Olivia Coleman transformed her whole look and went blonde, debuting the new colour on the Oscars red carpet! In case it wasn't clear, we're living for it.
5. Margaret Qualley
Margaret's crown braid is the official blue print for all your race, wedding and formal day braid looks for 2020, we don't make the rules.
6. Cynthia Ervo
We continue to stan this buzz cut and it' ever changing hues and texture. Blonde for the Oscars was on point.
What are your thoughts on the Oscars 2020 celebrity hair looks?