The 2021 Grammys took place yesterday, and not even over Zoom, which is, at this stage, an awards event accomplishment. Hosted by Trevor Noah and showcasing all the talent the music industry has to offer, the A-listers must have been missing the red carpet, as they showed up with interesting hair looks worth talking about.
As the Grammys usually keeps their beauty more entertaining than their TV and film awards show counterparts, we were ready and waiting to see the trends, the hits, the misses and the standouts from the hair looks.
Bold, patterned braids, small, interesting details, feature techniques and an abundance of texture stood out as trends, as musicians across the fame spectrum dressed to impress and styled their hair to raise eyebrows. Here are 8 looks that caught our eye, for various reasons.
1. Cardi B
Known for experimenting with wigs, colour, style and length, Cardi B's performance and bright pink bob look during it was an unmissable hair moment of the evening.
2. Chloe Bailey
With feature bantu knots, plenty of texture and intricately styled baby hairs, Chloe Bailey personified these major 2021 Grammys hair trends, seen across the red carpet in their various permutations on the night, and executed them to perfection.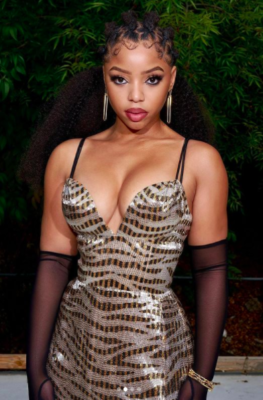 3. Lizzo
Lizzo made this list for calling her shot and literally pulling off the perfect hair toss. Points for peak hair length. Baby, how you feeling?
4. Haim
There's choppy layers, and then there's layers so blunt they end up on our must-see list.
5. Beyoncé
Queen B broke Grammy records this year and her hair volume and texture were on point too. The Queen can do no wrong.
6. Doja Cat
We hate to share where we would put this look on a hot or not list. Safe to say, your clients' won't be taking out this Doja Cat mullet image when they sit in your chair, but this wouldn't be a Grammys round-up if we didn't show it to you.
7. Taylor Swift
Taylor Swift's space bun style caught more acclaim from the back, showing off loose boho braids that are oh-so-Folklore.
Which Grammys looks did you love?