British supermodel Kate Moss turns 41 this week, celebrating decades of style that leaves an incomparable legacy in the fashion world. Much has been made of Kate's waifish figure, flawless face and chic fashion, but her ever-changing hair is equally deserving of attention. Transitioning from a pixie cut to bob to her usual long locks, as well as her dalliance with a brunette hue, shows that Kate can pull off any style.
These 9 hair looks show just how versatile Kate's hair has been throughout her elusive career. Which style is your favourite for the fashion icon?
1. Paired with a classic red lip, this natural blonde look is Kate as she is probably most commonly identified.
2. Opting for a bold square fringe and styling her blonde tresses dead straight, Kate is every inch of the modern woman.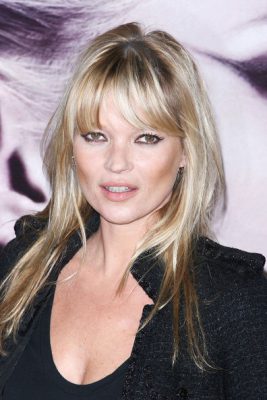 3. This severe pulled back look shows off Kate's bone structure in all its glory. It's perfectly complemented by smoky eyes and a stylish black blazer.
4. Like so many celebrities, Kate made the chop and opted for the bob. This tousled look shows off the cut with its natural charm.
5. Taking the chop a step further, Kate looks graceful and feminine with this ethereal pixie cut, paired with soft pink lips and highlighted cheeks.
6. The queen of bold changes, Kate merged the pixie cut with an alternative brunette hue in a rare colour departure from her usual blonde.
7. As a muse of Kérastase Paris, acting as the face of their luxury Couture Styling collection, Kate channelled Brigitte Bardot with big bombshell hair that screams volume.
8. Pairing a sleek pulled back bun with a messy finish is a winning style for Kate, who creates a clean overall look with a chic head band, pristine white ensemble and the world's boldest eyelashes.
9. With wild and tousled locks Kate stares down the barrel of the camera, proving once again why she rules the editorial landscape.
From grungy to sophisticated with a vast array of different cuts, Kate's hair journey has been one to watch. We can't wait to see what's next.
Click here for Styleicons|TV.