A true Balinese experience was in store when Affinage Professional celebrated 25 years in the industry. Camel rides, fire shows, water sports and elaborate dinners that celebrated authentic Balinese culture punctuated a business conference away, allowing all involved in the company to congratulate themselves on a job well done.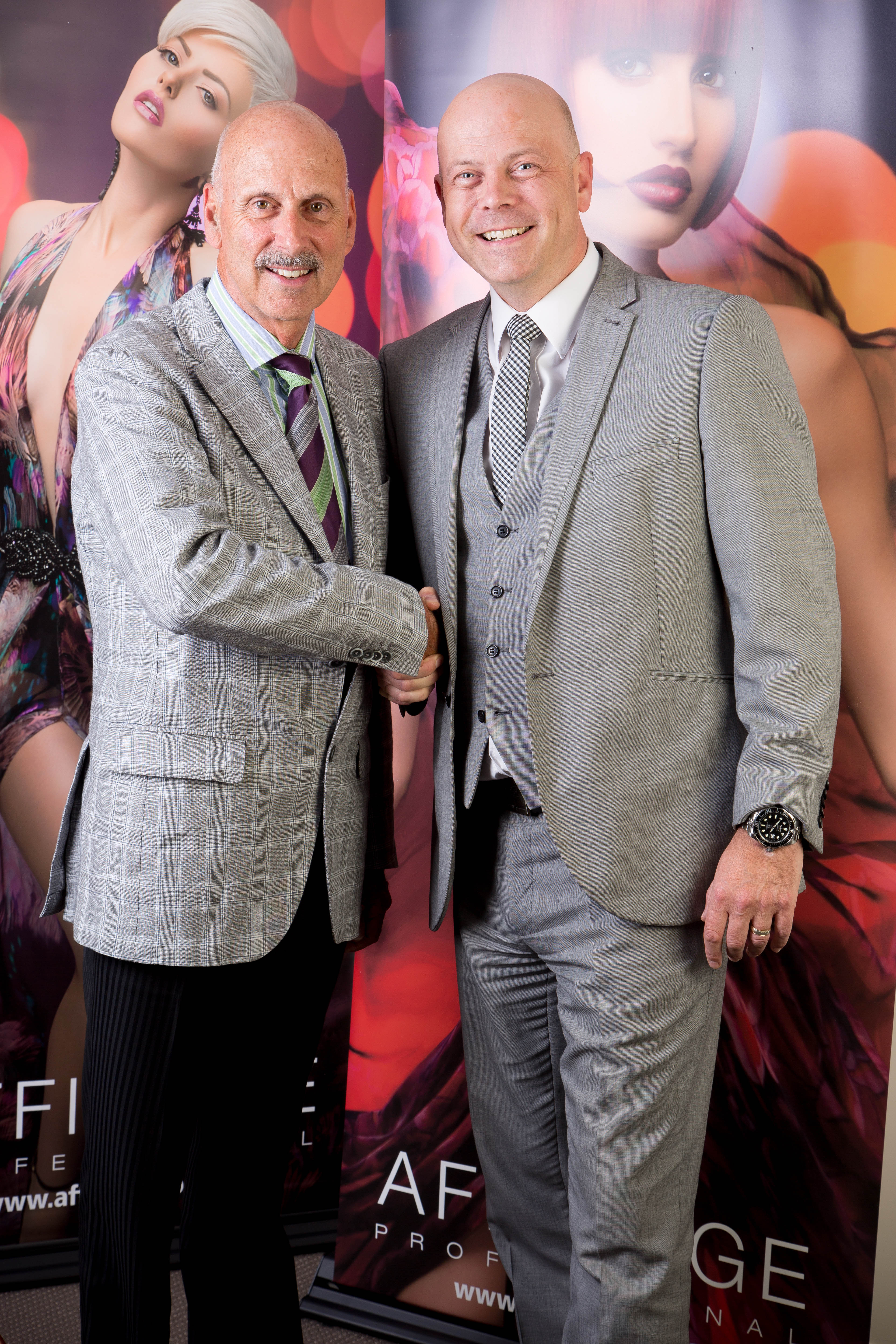 Richard Jolly and Darren Manning
Beginning in 1988, International Hair Cosmetics, the company from which the Affinage Professional product line was born, started as a Mom and Pop operation that has since grown considerably. By 1995 Richard Jolly and his wife had traded in their garage for a warehouse after acquiring 15 distributors across Australia, another in New Zealand and a rapidly expanding internal staff.
Their current business is comprised of several dozen domestic distributors and a strong international presence that includes supplies across Fiji, Papua New Guinea, Mauritius, Indonesia, Singapore, Malaysia, Vietnam, Thailand, Cambodia, Philippines, Myanmar, Bangladesh, Hong Kong, Taiwan and South Korea.
"Our company success is all about people," said International Hair Cosmetics and Affinage Managing Director, Richard Jolly, and General Manager, Darren Manning. "People are our business and people are our success. Affinage would not be here today if it was not for likeminded passionate individuals that make up my team, together we are a team of people that share common goals in the persistent quest for success."
The range now offers industry leading training and business initiatives, alongside premium haircare and colouring products that are making international waves. Now distributing to a host of countries famous for their five star resort treatment, it was only fitting Affinage Professional's 25 year anniversary was marked with not only education, but also fun in the Bali sun.
For more information visit www.affinage.com.au
Click here for Styleicons|TV.