Four-time British Hairdresser of the Year Akin Konizi has refined his skills over his many years in the hair industry and, when it comes to cutting and many other talents, his salon, artistic and editorial skills are lauded the world over. Simplifying these skills down to five main methods, Akin offers his unique and important insights into haircutting.
"Using the right cutting techniques can add movement and dimension to a hairstyle. Once you know the right techniques to use, you can create any shape or texture. It's about using the right techniques to help you develop your cutting skills," he said.
In discussing his top methods for hair cutting, layering and graduation rank top of the list.
"Layering is the most important technique but often the most underestimated techniques," he explained. "Good layering helps you create the material for all your shapes. You can use it for every shape, texture and hair type. Graduation is used to build up weight, with geometric lines either with or without tension and will form the outline of any shape you create."
Akin's favourite methods move to more unique techniques, one of which he calls the "best kept secret" in hairdressing – welcome, reverse graduation.
"It's the opposite of each section getting shorter; each section is getting longer. It was used a lot in the 80s to create hard, strong geometry. The modern version is to use it on one-length styles. Use it on one-length styles to combat graduation," he advised.
In his salon and editorial style, Akin swears by his own significant approaches to both texturing and precision cutting.
"Texturising isn't taken seriously enough," he said. "It's about cutting shorter lengths into your longer lengths to create an internal shape in your haircut that will work as a structure to your styles. Sometimes it will give a softening effect, or it can be used to thin out the hair. Texturising offers a whole world of possibilities and potentials by manipulating weight."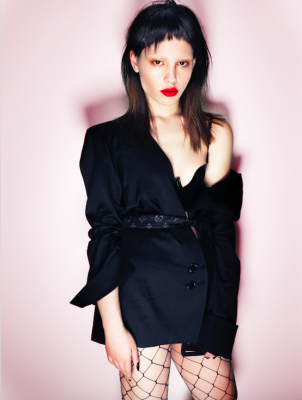 "Precision cutting is not just for geometry. It's how I do all my cuts, it's about doing your work precisely; if it's a messy haircut, you still cut it with precision. If you want to create texture or choppiness, you still use precision," he continued.
Whether you use these tips to elevate, grow, update or refresh, Akin Konizi is a man always worth listening to when it comes to hairdressing skill, style and talent. Continue to extend your haircutting repertoire.