Dedicated to crafting fashionable looks, Artis Hair & Beauty have just launched the Artis Eclectic Collection, inspired by the complex paradoxes that exist in our urban world and the Saxony 'Concrete Dystopia' Autumn/Winter '14 Collection.
The Artis Eclectic Collection has a distinctly dark edge, and consists of sharp, beautiful styling in hair, clothing and makeup.
With unique shapes such as disconnected and undercut internal layers, the collection transforms ready-to-wear styles into couture cuts. High-impact fringes form the focal point for short to medium shapes, while longer styles incorporate a medieval feel, expressing a balance between femininity and strength.
Using a wide range of colours from rich, natural earth tones to pastels and ombre highlighting techniques, the collection incorporates texture and a dash of 70s flair to style hair that manages to be both edgy and beautiful.
Credits
Salon: Artis Hair & Beauty
Hair: Anthony Talbot, Lisa McGinn and Robert Valentine
Makeup: Jake McCall
Clothes: Saxony, Sydney
Photography: Robert Valentine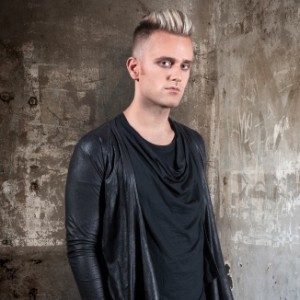 For more information about Artis Hair & Beauty visit www.artishairdressing.com.
Click here for Styleicons|TV.