Globally renowned hairdresser, speaker and educator Tracey Hughes has collaborated with Melbourne studio Bernard Gueit Studios for her latest editorial offering. Titled Stygian, the collection is made to feel like a forbidden abyss that the viewer delves into, anchored by simplicity, technique and culture.
"When Tracey suggested that her new collection is to be titled 'Stygian' my thought process went into overload," Bernard said. "Drawing from Greek mythology of the River Styx in the underworld of Hades I immediately knew that it had to be shot in black and white but playing artfully with light."
"It is a dream when two creatives come together," he continued. "Tracey's priority is to showcase her creations and mine is to give the creation a lease of life that not only captures the design of her aesthetic but also tells the story behind the creations."
The collection fuses Tracey's inimitable cutting techniques, classic methods and unique shapes, all tailored with an editorial approach and subtle textural distortion, with the studio's professional approach to styling, makeup and model selection, as well as a bold photographic approach, which helped the shoot reach its full potential. Colour was divided by segments of light to create a framework of depth and interesting interplay between light and shadow.
"With stark images and clean lines – the hair – which is the hero of the story, comes into sharp focus," Bernard said. "My approach was to frame the subjects in light but maintain depth, mood and tone in the shadows. I used a single light and several reflectors and deflectors to illuminate and highlight the strength of Tracey's creation and her vision to capture 'dark light'."
Credits:
Hair: Tracey Hughes
Photography: Bernard Gueit Studios
Makeup: Emma Jane Miller
Stylist: Carlos Mangubat
For more information visit bernardgueitstudios.com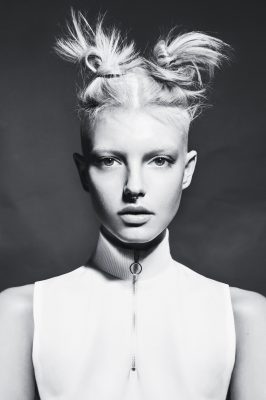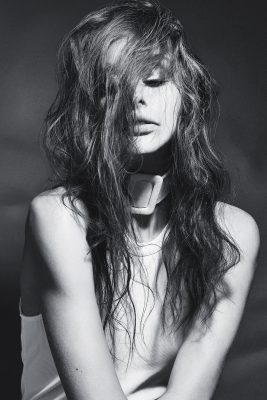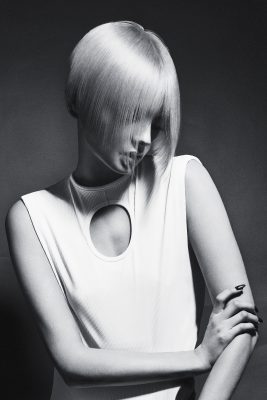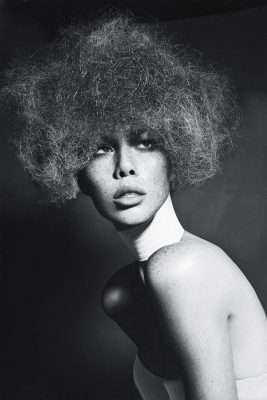 Click here for Styleicons|TV.