Edwards and Co's Kippax Street space has had a rebirth, evolving from a training academy to a new salon with renewed design elements and a VIP launch event to mark the occasion.
Kippax Street in Surry Hills is renowned for its Edwards and Co hub, and now the salon juggernaut's space has a whole new purpose and refreshed look, as directed by the salon empire's leader Jaye Edwards.
"The Kippax Street salon was my first salon and had previously been used as the training academy and we relaunched it as a salon in February this year. Our goal was to really elevate the design while staying true to the original structure, as the bones of the space are what makes it so unique," Jaye explained.

"We have added a beautiful new art work by Brian Connonlly – one of our biggest and most beautiful. I also had a stunning marble and timber table designed, and have enhanced the raw brick work to recreate a NYC inspired environment."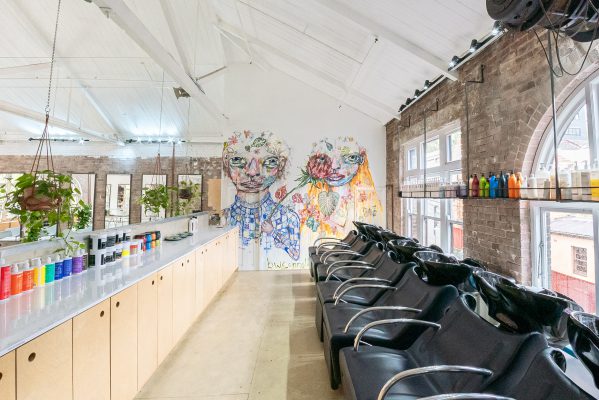 To celebrate, 100 customers, VIP guests and the franchise's creative team gathered at the space to mark it's new look, function and relocation from the Alexandria space, in an elegant soiree filled with champagne and canapés. All guests received a complimentary blow dry, 20 per cent off retail products, 20 per cent off gift cards and gift bags full of products from partnered brands.
Edwards and Co shows no sign of slowing down, with new spaces and haircare products in the pipeline to define their 2020.
"We are currently gearing up to launch our ninth salon, Fortitude Valley, which will be located at the iconic Calile Hotel in Brisbane's James Street precinct. The salon is set to be our most elevated space yet, sitting amongst some of the cities most exclusive boutiques and restaurants. And then, of course JAYE HAIRCARE continues to expand. We have launched our first product, Dry Texture Spray and our next two are on the way."
For more information visit www.edwardsandco.com.au
Click here for Styleicons|TV.