ELEVEN Australia's hero hair treatment has had an artistic makeover, in a partnership with emerging collage artist Maximillian Malone for a series of prints that have given a new and limited edition look to the beloved product.
The launch is half product, half art series, with three vivid pieces created with original prints and named WARMTH, ENERGY and LIGHT. The prints have been wrapped around a supersized product for the limited edition release.
"The inspiration behind the collaboration with ELEVEN Australia came from wanting to create something intriguing and positive and when I thought about the type of pieces I wanted to bring to life, I was flooded with inspiration from ENERGY, WARMTH and LIGHT," Max said. "It was an exciting challenge to create three different collages, that still felt cohesive and part of a family and I really feel these three elements work beautifully together."
The designs implemented Max's signature vibrant, high contrast and highly saturated cut-out visuals. Each print is made up of individually cut and pasted sections of existing art. The process focuses on upcycling as an art form to create new and specialised one off pieces.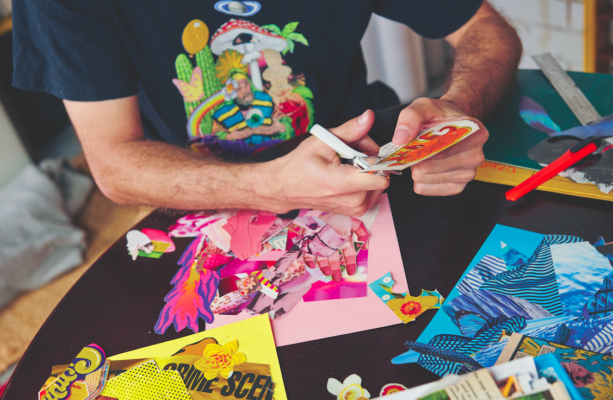 "I've worked on loads of different large scale murals, installations and big brand collaborations, but this really felt like something different; a chance to share my work in a new format and with a wider audience," Max said. "ELEVEN Australia were great collaborators and I loved working on this project as they showed complete confidence in my process, giving me the creative freedom to put my passion and skills onto something that's going out into the real world, in so many different places!"
Miracle Hair Treatment is renowned as a hair prep hero, delivering eleven nourishing benefits of protection, styling and true care. The product is comprised of native Australian desert lime, wattle seed and desert peach to keep hair strong and silky smooth.
This new makeover means its more than just a hair must-have, it's true art. Grab a limited edition piece for your cabinet, kit or retail shelf.
For more information visit www.elevenaustralia.com