matrix Collective closes on April 30, so for all those counting at home that's in exactly fifteen days at the time of writing. You still have just over two weeks left to enter, in an entry process that is entirely free, open to any and every colourist and stylist and with just a smartphone and models needed for entry. So go now and you could win the career-elevating prizes on offer!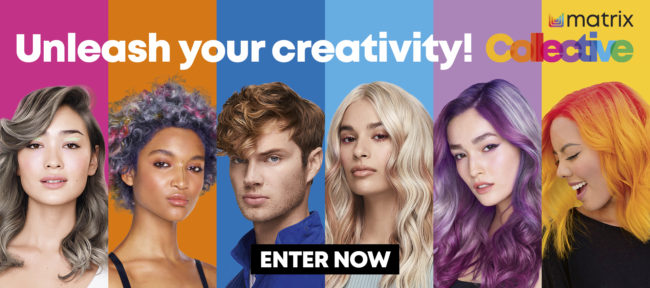 matrix, particularly in its 2021 rebrand, is predicated on inclusivity, and this competition works to unite and celebrate the industry at large. With no competition fees or expensive photo shoot necessary, you could snap a picture and enter today, with one entry allowed per person. It's that easy!
The judging panel will select five finalists from each state, who will then compete via a virtual event, taking place on Sunday May 30. These finalists will recreate their entry look before the state winners are announced live. The event will also incorporate guest speakers, live chats and polls, as well as products to win for virtual attendees and more.
The competition judges include multi award-winning colour specialist and educator Kristina Russell, 2020 AHFA Artistic Art Team of the Year Winner Malisa Masci and matrix Vice President of Global Education Alfredo Lewis.
Now what you're all here for – what prizes are up for grabs? The prize for the state winners includes a flight to Sydney for the opportunity to be mentored by matrix Australia Creative Director Kobi Bokshish. Kobi will guide the winners at a shoot to be featured in a 10-page spread and on the cover of INSTYLE magazine and shared across social media. These winners and state runners up will also be awarded a L'Oréal Beauty Pack valued at $400 and a trophy.
Your process is clear – fill out the form and snap a picture. It's so easy to put your talents to the test and, if you're successful, we'll be seeing you on set very soon.
Share this with your deserving hairdressing team members and put yourself forward for this inimitable opportunity.
Send in your application here.