Created by colourist Vincent Nobile and stylist Jon Pulitano, both of Sydney's Headcase Hair, the Femme Fatale collection is an exercise in bold colour, from icy greys to rich auburns and even bright lemon yellow. It's no wonder it earned Nobile a nomination for 2014 Colour Technician of the Year.
"A woman that stands alone, stands strong, liberated and superior," Nobile explained. "This season I was inspired by the woman who represents confidence, power, and beauty. The trend that captivated me was the juxtaposition between S&M and feminine beauty."
It's an aesthetic that comes across powerfully in the collection. Bondage themed fashion, complete with lace, leather, ropes and chain, entirely in black, is complemented with sultry red and purple lips. Equally bold eyes in shimmering silver, black and white, alongside metallic accessories and piercings, ensures the collection makes an impact in its fashion and beauty styling.
Femininity is created in the hair styling, where long hair styles, in big curls or soft waves, are juxtaposed with more graphic short cuts and hair styled dead straight. Rich brunettes, bombshell blondes, variations of bright auburn and creative silver and lemon hues show off the modern femme fatale in all her permutations.
Credits:
Colourist and creative director – Vincent Nobile
Hairstylist – Jon Pulitano
Photographer – Steven Chee
Stylist – Jesse Hart
Makeup Artist – Nicole Thomson
For more information visit www.headcasehair.com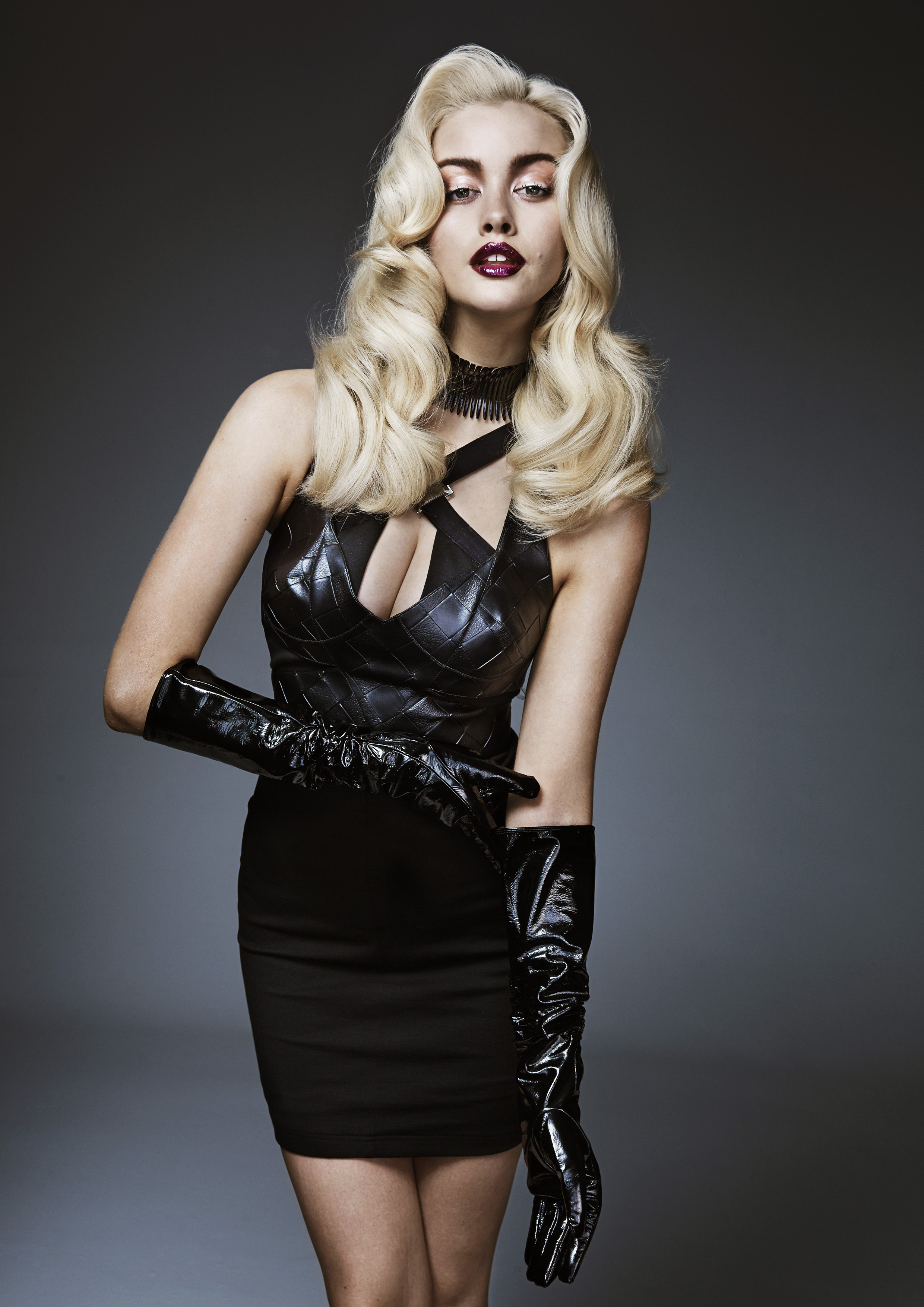 Click here for Styleicons|TV.