Franck Provost is motivating creativity amongst its salons ranks with both the annual Franck Provost Artistic Awards (FPAA) currently open for entry, and the implementation of some artistic workshops built to elevate competition acumen. Franck Provost team members are all invited to enter their work and were invited to make use of the education tools available to maximise their potential.
The awards feature seven different categories: Artistic Team of the Year, Artistic Apprentice of the Year, Artistic Men's Hairdresser of the Year, Artistic Colourist of the Year, Artistic Hairdresser of the Year, Artistic People's Choice and Artistic Coup de Coeur (as selected by brand founder Mr Franck Provost). Entrants must enter just one image per category, to be photographed by Milos Mlynarik over two busy days.
The brand hosted two workshops at the Franck Provost Sydney CBD Academy in June and August, in order to inspire hairdressers to take that editorial step and increase their skill set. The workshops featured such luminaries as Sharon Blain, who detailed her past collection and images to provide technical insight, Jenny Burns, who instructed how to work with models, photographers and creative teams, and Jayne Wild, who focused on the creative inspiration behind her work.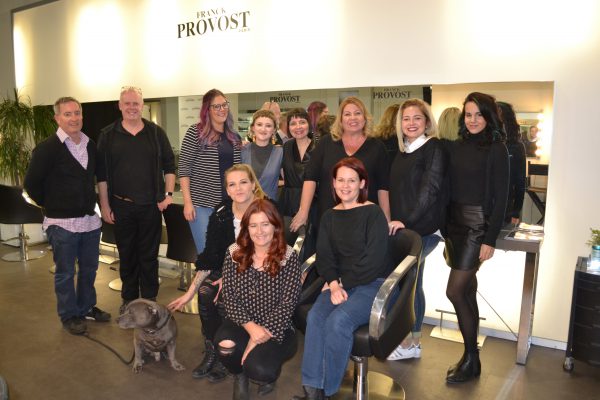 The awards will be judged in October, with judges including INSTYLE Editor Cameron Pine, session stylist Sarah Laidlaw and Franck Provost, and winners will be announced at the brand's annual and long-awaited Christmas party in November. With a myriad of prizes (and bragging rights) on offer, now is the time to push yourself creatively.
For more information visit franckprovost.com.au
Click here for Styleicons|TV.