Walk into a ghd-focused room inundated with pink and you'll immediately be reminded of exactly what you're there to celebrate and support. Last week an array of pink treats (pink-covered strawberries, donuts and mini cupcakes are still front of mind every time we close our eyes), pink blooms and an array of wigs to try on could mean nothing other than the formal launch of the My Hair Cares campaign and ghd's 2017 collaboration with the National Breast Cancer Foundation.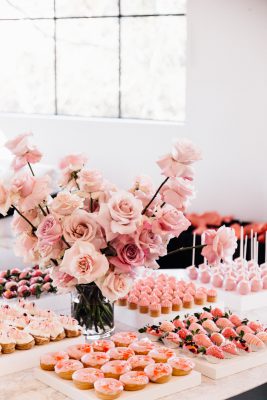 Hosted in Alexandria, ghd invited trade and beauty media to witness the launch of the pink blush collection. On hand to speak about the new pink-accented range of tools (a platinum iron, classic V styler, ghd air and paddle brush, all with blush pink tones), as well as the brand's My Hair Cares campaign starring ghd ambassador Pia Miller in a short hair wig, was ghd Australia and New Zealand Creative Director Richard Kavanagh, as well as ghd head of marketing Geraldine Van Der Merwe and Kelly Faulkner, who is battling breast cancer.
The campaign shows Pia in a new bob style, with an amazing wig fitted and styled by Richard. This wig has since been gifted to Kelly and was styled to complement her perfectly at the event. The campaign aims to show women at every stage of their fight with breast cancer that they can have inner confidence and to embrace their hair no matter the style. The campaign acknowledges the psychological impact losing one's hair can have on those experiencing cancer treatments, and also includes tutorials for these women on how to style hair grow-back and wigs to maintain confidence during this period.
Attendees were able to have wigs styled and fitted for them by Richard, and beauty media spent the morning assuming entirely new identities in front of the media wall, while sharing images under the @ghdhair_anz and #myhaircares tags.
Beyond the strawberries and playful wig shots, the heart of the event pointed to the tremendous and important gesture ghd makes every year, partnering with the NBCF and donating funds from their annual pink collection to the cause.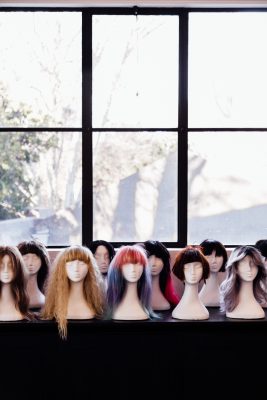 So far, ghd has raised over $20 million globally for this important charity, so spread the word, go pink and join ghd in this significant fight.
For more information visit ghdhair.com/au
Click here for Styleicons|TV.