After over a decade in the hair and beauty industry, glamaCo has recently opened its sixth store, situated in Queensland. The space incorporates a massive 400sqm showroom with "one linear kilometre of shelving" stocking "thousands of wonderful hair and beauty products", a 400sqm multi-storey clean room and a 325sqm education and training facility that will be used to hold classes for local beauty and hairdressing professionals and "live-stream classes for others".
The brand continues to add more beauty to their extensive original hair ranges already on offer, ensuring the company are a total one-stop-shop for hair and beauty salons. In hair alone, the company sells dozens of brands across haircare, tools, colours, hair accessories, styling products and more.
"Our stock availability is second to none," said Glamaco brand manager Wade Jackson. "Customers in our stores and on our website can always rely on us to deliver what they need on time. We can offer a lot of exclusive gift-with-purchase and starter packs because we aren't reliant on suppliers for stock."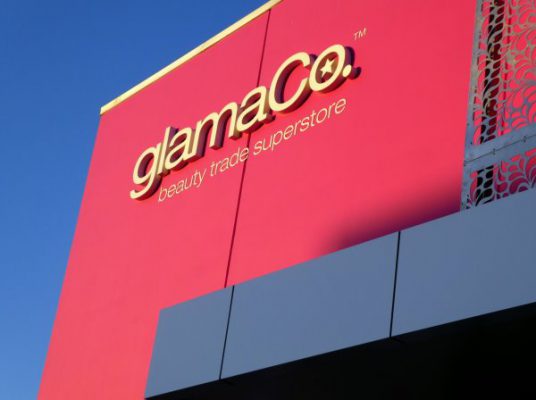 While the stores and website are available to the public, the company only sells professional products to salons and are primarily focused on hair, beauty and makeup trade businesses.
The new North Lakes store adds to locations in in Queenland's Arana Hills, Garbutt, Browns Plains, Kawana and Mermaid Waters. glamaCo currently stocks 10,000 products and this is set to grow to 14,000 in the next few months with the ongoing expansion.
For more information visit glamaco.com.au
Click here for Styleicons|TV.