The final 24 have been chosen and announced in the race for the titles of National Goldwell Color Zoom winners. Colourists created artistic hair looks around the dynamic In-Flux theme in order to win one of three separate national titles – Partner Colorist, Creative Colorist or New Talent Colorist. The national winners will be rewarded with the chance to compete internationally, in Barcelona, Spain! Last year, Christina Fuglsang, Alexander Kontos and Larissa Bresnehan won the titles of Australia's New Talent, Creative and Partner Colorists, respectively.
The In-Flux theme combines progressive techniques with sheer creativity, transitioning between light, dark, soft and strong aesthetics. Shape, colour and texture are all upended, with fluid colour and the seamless transition of shape defining the collection aesthetic.
The talented winners and medallists will be announced in Sydney on August 14 – but until then peruse every finalist and their hero look below, and choose your own favourites.
To the finalists… congratulations and good luck!
Partner Colorist:
Ali Holmes
David Martin
Olivia Zynevych
Sharon Nightingale
Creative Colorist:
Allison Nischler
Hayden Patchett
Joanna Petruzzella
Jules Purcell
Lawrence Cooper
Loretta Ovenden
Marie Marsh
Peter Hanmer
Rochelle Boidin
Sam James
New Talent Colorist:
Abbie Jackson
Christina Fuglsang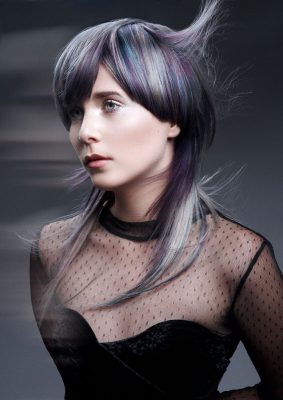 Coen Barlow
Holly Wilson
Jordan Kennewell
Katie Swires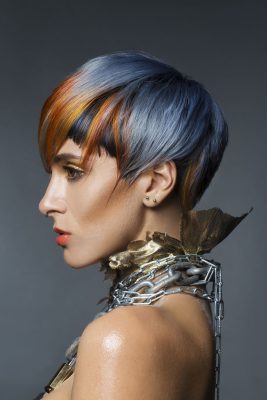 Laura McDonald
Nicola McCafferty
Renee Forbes
Shantelle Mills
For more information visit goldwell.com.au or colorzoom.com
Click here for Styleicons|TV.