The In-Flux collection is officially in the public consciousness as Goldwell hairdressers look to emulate, interpret and redefine it as part of the 2017 Color Zoom competition. As part of this difficult task, Rodica Hristu of the Goldwell Master Team and former competition winner Alexandra Kontos presented the collection to audiences of Aussie stylists, with events in Melbourne on February 6, Sydney on February 7, Brisbane on February 8 and Perth on February 13.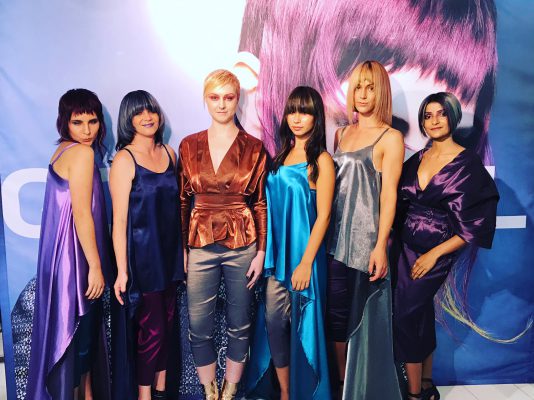 With Rodica's role as a member of the Goldwell Master Team, she took part in creating the collection itself, so could give audiences a first-hand perspective on how to approach it, while creating the looks once again on stage. Alexandra's experience as the Australian Partner Category Winner for 2016 ensured she could give a personal account on her time competing in the Global Color Zoom competition in Stockholm, Sweden.
The pair showed off the collection looks in an up close and personal format, explaining and demonstrating the various techniques, overall concept and trend context. The demonstration included step-by-step instructions on sectioning, placement and colour scheme in a way that would be relevant to both editorial submissions and the salon.
The collection marks the combination of progressive techniques and artistry in hairdressing, transitioning between light, dark, soft and strong aesthetics. Shape, colour and texture are all upended, with fluid colour and the seamless transition of shape defining the collection aesthetic.
We assume you're inspired by the collection and the possibilities of the competition at large. Entries close on May 31 – good luck!
View the In-Flux collection below:
For more information visit goldwell.com.au/color-zoom
Click here for Styleicons|TV.