As a creative education institution, BIBA Academy, like so many organisations, has had to adapt to the difficulties of the pandemic, learning new skills, refocusing and finding positives from alternate practices made necessary by social distancing. The way they've handled the circumstances and turned struggles into wins, for students and educators alike, can inspire salons and academies across the country.
"Our mission at BIBA Academy is to give students as much hands-on experience in a salon environment as possible so that they are ready for the demands of the workforce when they qualify," the brand explained. "We want our learners to spend the majority of their time practicing on real people rather than mannequins. Given that, the choice to suspend client services during the lockdown has been a steep learning curve for us."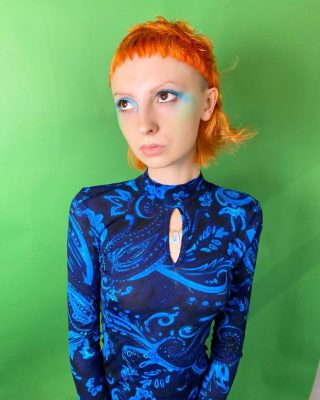 "Thankfully, there have been some benefits to training our students in the new normal. Focusing on mannequin work has, in turn, given us the chance to focus on technique. There is breathing room for discussion and detail that can't always be accommodated when a client is present. We have also found that there is more opportunity for creative demonstrations when we aren't also balancing the priorities of our clientele base," the brand continued. "It has been wonderful to watch students flourish in spite of the difficulties that the pandemic has presented to us all."
The Melbourne based hairdressing school has still allowed for stimulating cut and colour courses, classes and presentations, where students have benefitted from observing the advanced work of expert educators. The requirement for in-class social distancing has allowed for an even more tailored and personalised education experience, with a limit of seven students to a class, which allowed educators to focus extremely on the challenges, skills and growth potential of students.
"I've thoroughly enjoyed smaller class sizes because of social distancing and, as stressful as the current situation has been outside of school, the measures taken to ensure the safety of the students has created a reassuring environment," shared student Dani Katal.
An important reminder from an influential academy that education is limitless and any situation can have positives – we just have to find them. We're taking that energy into the second half of the year.
For more information visit www.bibaacademy.com.au