Every challenge in 2020 has been met by the hairdressing community head on, and the latest obstacle is the first legal closures of hair salons to occur anywhere in Australia, with Melbourne salons shutting their doors as a result of Stage 4 lockdown.
One major innovation that's come about in this period of isolation has been home colour and care kits, which is now a must for not only Melbourne salons to offer, but also salons anywhere as we all continue to deal with some level of distancing and different client needs and expectations no matter where we are.
Melbourne salon chain BODA Hair Boutique, which has locations in Malvern, Prahran and Richmond, is paving the way after they closed their doors as a result of the lockdown with their recent product and service launches. The salon is offering Home Colour Kits and virtual appointments, showing us all how it's done in the face of adversity. The salon continues to use their position in the community to give back and be a positive force in difficult times.
The BODA team led by owners Martha Kourtidou (Chief Executive & Owner), Zoe Altmann (Chief Operations & Co-Owner Richmond) and Zoe Reilly (Chief Leadership & Co-Owner Richmond) developed this concept within a matter of days since shutting down just last week.
"The BODA Home Colour Kits is an opportunity to connect with the wider Melbourne community and build our brand outside the salon. We've taken a new approach in stage four and realise now more than ever people are taking better care of their hair. We want to be on-hand (virtually) to share our knowledge and tips on how to maintain good hair," Martha said.
The kits are designed to cater to all hair colour types, including blonde, brunette, balayage or grey, with necessary colour refreshing for the six-week lockdown. A hairdresser from the salon personally creates the kit of tailor-made colour for the client's roots and ends, while also including a bowl, brush and sectioning clip just like the treatment experienced in store. It also comes with a 30-minute virtual appointment with a BODA hairdresser, who will walk through the colour process step-by-step, for the necessary colour and coverage.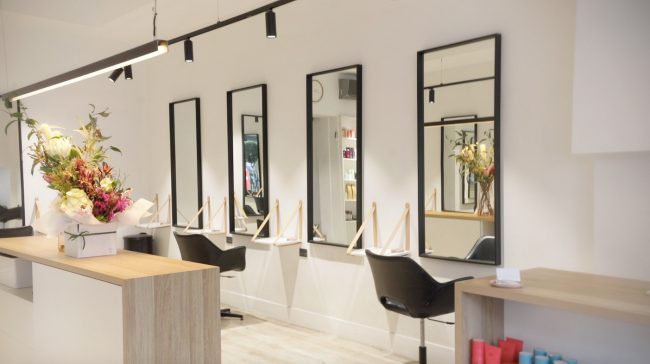 The team is also carrying out virtual appointments with clients beyond the home hair kits, to discuss the clients' current hair regimens, products and how to best use their styling tools for upcoming spring styles. Importantly, they also continue to stock products with partner brands such as KEVIN.MURPHY and Wella Professionals, which clients can purchase online. The team continue to constantly communicate with and market to their 15,000 strong Instagram following, another essential facet of the lockdown to ensure clients are kept engaged and in the know.
In trying times, BODA Hair Boutique acts as a blueprint for how salons in Melbourne can still make the most of this time, communication with their community, sharing their expertise with clients from behind a screen and adding some practical positivity to the city. No matter where you are and what your situation is, remember to stay innovative, communicative, positive and business-savvy, as well as, most importantly, staying safe!
For more information visit www.bodahairboutique.com.au