The INSTYLE Podcast series is continuing on with the third part of its Style Icons trilogy, created in collaboration with Dyson Hair. Over the first two weeks the podcast spoke to hair legends Renya Xydis and Peter Thomsen, and the final chapter gains the insight of multi-award winning hairdresser Damien Rinaldo.
Like the other podcasts in the series, this conversation gains the extreme benefits of Damien's inimitable experience, talking about his early competition experience, his current situation through COVID and his fascinating hairdressing journey.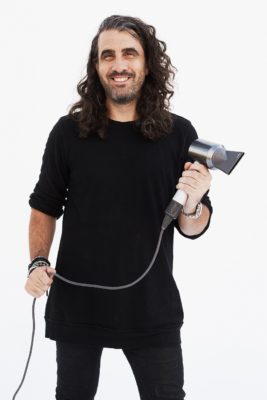 The podcasts are available on all major platforms. You can find them online directly at Styleicons, via Spotify and Google Podcasts, or by searching INSTYLE Podcast on Apple Podcasts, with all three interviews currently available to be listened to.
Listen to the conversation on a walk, salon break, or commute and share the insights with your salon team. With hairdressing events and education somewhat stalled through national lockdowns, hairdressing inspiration and education is available to you wherever you can press play so click in and enjoy!
Keep following the newsletter and feeds for more information on upcoming podcasts under the INSTYLE umbrella.