Last week, Reed Exhibitions announced that Hair Expo will be discontinued, ending an era for the industry that has been a centric community figure for over three decades. With education, networking events, shows and the prolific awards gala, Hair Expo was a stalwart of the industry and a unifying force for the industry at large.
In having to say goodbye to the event, we talked to some industry legends, each of whom have an important and storied relationship with Hair Expo, about what the event has meant to them and what losing it means to the hairdressing community.
Shane Henning – 5 Time Australian Hairdresser of the Year and Hall of Fame Inductee
"I am deeply saddened, as it's a great loss to the hairdressing family, to have such an iconic industry event come to an end. Hair Expo has made such a major impact on our industry, attracting many international artists to our shores, showcasing the absolute best from all over the world, education, shows and bringing together the hairdressing community to share their craft. It was such a great launch platform for our rising stars.
The Hair Expo awards acknowledged and recognised some of the great Australian talent, giving worldwide exposure to so many incredible Australian hairdressers.
To have been nominated and received a Hair Expo award is one of the highest accolades in our industry and. For me personally, it's a life changing experience and, for Noddy's on King, a journey for which we will be eternally grateful. There are so many friends and colleagues I have met on the way.
It's such a sad ending to an amazing event that was originally created by the incredible duo Anthony and Susa Wynne Hoelscher, who put all their heart and soul into it. They can take pride in the fact that they helped Australia establish itself as one of the major influencers and contributors to the hairdressing world. It's a huge, sad loss to our industry."
Danny Pato – 4 Time and Current New Zealand Hairdresser of the Year
"Hair Expo Australia has played such a big part in our industry. What sad news and what a loss. The Hair Expo Awards pushed me to keep growing and evolving, personally and professionally. That's what really sets these awards apart – they inspire you to give back more to the industry and the community, and to keep raising your own bar. I am honoured and proud to have won New Zealand Hairdresser of the Year these last four times.
I have so many great memories doing shows, and all of the sweat, the creativity, the collaboration and the laughter backstage. I'm so grateful to have been a part of it. These memories will be in my heart forever, as will the friendships made along the way.
Shout out to the Reed team for all of their tireless work each year bringing us all together under one roof, to share, upskill and celebrate our craft, to all of my fellow Kiwi hairdressers who took part in this incredible event and to the Aussie hairdressing community for having us! Thank you for everything, Hair Expo. You will be sorely missed."
Sharon Blain – 10 Business and Education Awards (Five Time Educator of the Year) and 2 Time Hall of Fame Inductee
"With the announcement of the closing of Hair Expo last week, I spent a few days in a dark hole mourning what a huge loss to our already broken hair industry. On reflecting the positive side, Hair Expo helped the hair industry grow, it applauded and rewarded teams and individuals through their creativeness. It gave a platform for so many to grow and gave the opportunity to meet our hair heroes.
I truly believe without Hair Expo exposure I would not have achieved the level of success and longevity I enjoy today. Hair Expo is that one weekend a year we planned a whole year for, dressed up and toasted. We learnt, we hugged, laughed and hung out. I'll miss the annual meeting with far away hair friends the most. The wonderful memories will last forever."
Dee Parker Attwood – Current Australian Hairdresser of the Year
"To hear Hair Expo had come to an end felt like it was a very sad day for the industry. To see all the heartfelt messages on social media that day, not only from many Australian Hairdressers but also the big named international hairdressers, really proved the respect this event had gained worldwide. It had become an institution to hairdressers every Queen's Birthday weekend because of the amazing education it offered and exciting networking opportunities with other hairdressers and companies. Plus the Hair Expo hall was always such a buzz to walk around and see all the latest Innovations.
I think Hair Expo offered an amazing platform to give exposure to hairdressers, giving them the chance to participate in shows and platform work. Also once the work was done, it hosted some of the best cocktail and after parties with lots of fun to be had.
But on a personal note, for me the best part of the weekend was the Gala Ball and Awards, which became the pinnacle of my career. I went through the ranks, as did many others, from 'New Creative Force' to the state finals and finally to the last ever 'Hair Expo Australian Hairdresser of the Year' winner in 2019."
Jules Tognini – Four Time and Current Educator of the Year
"I have been going to Hair Expo for the last 20 years. I started when I was a kid and never missed one. To hear the news that it's been dropped was pretty jaw dropping. It's not so much the expo itself but the memories that go with it. It's a pretty sad day for Australian and New Zealand hairdressers to lose our main junket. No longer will hairdressers be able to have a three day bender and claim all the drinking expense on their business tax.
Knowing our industry, this space won't be vacant for long. A refresh may be what we all needed, a fresh approach, a new set of eyes and ideas. This is maybe just my whole 'poso in iso' spin on it, but I feel we will see this space bigger and better in the future – by hairdressers for hairdressers."
Sharlene Lee – Two Time and Current Salon Business of the Year
"Hair Expo has always been a big part of my career, my first expo was 1993 and it literally blew me away. Ever since then I was hooked and went year on year.  I have made so many amazing friends in the industry through Hair Expo. The amount of inspiration, motivation and dedicated people who attended Hair Expo makes you push yourself to become better in the industry.
I remember attending my first awards and always dreamed that I would just love to win Salon Business of the Year. Twenty years passed and I focused 500 percent on my business. Winning this in 2018 and 2019 was a huge highlight of my career. I will treasure my trophies close to my heart, and I will miss all the memories, late nights, education, parties and huge hangovers. I only hope my young apprentices will one day experience something like Hair Expo as it made me the person I am today. Thank you Hair Expo you have given so many people the drive and passion to excel in our amazing industry!"
Jayne Wild – Three Time Australian Hairdresser of the Year
"Hair Expo was a credit to Anthony and Susa harnessing the passion of Australian hairdressers. It brought the greats from around the world to our shores to inspire us. At home it brought out the best in us, where we were envied globally not just for our skills but for our camaraderie. Australia is a vast country and this weekend brought us all together with great memories, great friendships and great hair."
Frank Apostolopoulos – Three Time Australian Hairdresser of the Year
"I'm incredibly sad to see an event cancelled, which brought hairdressers from all over Australia and the globe together, annually. I was incredibly fortunate to be part of Hair Expo and blessed to meet so many great people and hairdressers that are now friends. I feel for the future of our industry we need to get this back perhaps with a different energy and sponsors. The hairdressing world will stay invested in such a special event that unites us all."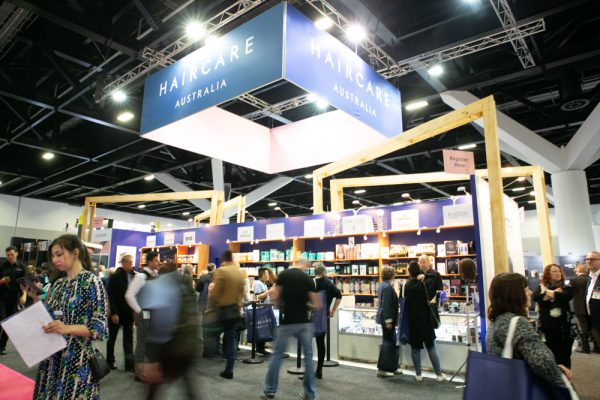 Joey Scandizzo – Two Time Australian Hairdresser of the Year
"Hair Expo was one of the biggest highlights to me as a hairdresser, as a young kid growing up. I've been going since I was 15 years old when I started hairdressing, so it's been 25 years I've attended Hair Expo. It means so much to me because it was where I learned so much, was inspired so much, had achievements and won the awards as well. It's a big chunk of my life and career.
It's the one weekend you wait for every year, where you get to see all your mates and work colleagues. You go there, you get inspired, you meet people, get to talk to people, see all the industry icons and see all your heroes as a young hairdresser. To congregate all those people together in one weekend was the ultimate, it would inspire you for the rest of the year.
Hopefully we can get something different, young and fresh to keep a touch point for hairdressers. It's really important. What it's done for me and my career has been huge and without that I don't think I would be who I am today because the awards helped me elevate my name and make me who I am and put me on a platform here in Australia and gave me the platform to do what I do overseas. To lose that platform in front of your peers in Australia would be disappointing so we do need something."