Home-grown hairdressing icon, Joey Scandizzo is proud to announce that he will be representing Australia on the international stage once again in a headlining show at the America's Beauty Show.
Joey Scandizzo
Held in Chicago on March 22nd to 24th 2014, Scandizzo will present on the ABS runway stage to showcase his styling genius in an interactive seminar.
Supported by ELEVEN Australia and Wella, Scandizzo's headlining show will consist of four key segments: the latest cutting trends, men's cutting, avant garde styling and Wella color.i.d.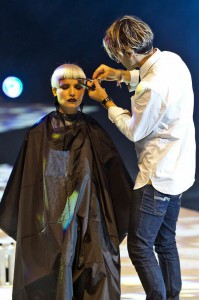 The highly anticipated ABS runway series is reserved for the world's most renowned stylists including Nick Irwin (UK), Omar Antonio (USA), Martin Parsons (Canada), Mark Hayes (UK)
"I'm really looking forward to returning to the USA for the American Beauty Show and presenting alongside some of the world's most talented hair and beauty experts," said Scandizzo.
"This event is very important to the global beauty industry in educating, inspiring and supporting our professionals. In partnership with ELEVEN Australia and Wella, I am excited to represent the Australian hairdressing industry and introduce our brands to the American market."
For more information about Joey Scandizzo visit www.joeyscandizzo.com.au.
For more information about the America's Beauty Show visit www.americasbeautyshow.com.
Click here for Styleicons|TV.