This week, an all-new Kao Salon Academy was opened in Perth, with 75 partners attending an event to view the alluring space firsthand. The space's chic and simple design exudes luxury, elevating the brand's already enticing Goldwell and KMS education offering. The electric space was designed in the U.S by JL Design Associates and built in Perth by InSite Commercial Interiors.
"We are so proud of our beautiful new academy," said Kao Salon, State Sales Manager Ryan Cicci. "Abundant amounts of natural light shows the very best of our product portfolio and it provides a hub for our partner salons' creative juices to flow. Set in the bustling and growing end of Oxford Street Mount Hawthorn surrounded by busy cafes, wellness centres and business lounges, this space truly reflects our brands premium position."
The event saw hairdressing luminaries congregate to toast to and revel in their new premises. A special feature of the night included a presentation by Lee Preston Hairdressing, which celebrated 20 years in the salon industry, as well as 20 years as a partner of Goldwell and KMS. The salon showcased a live retrospective of their most iconic work and looks.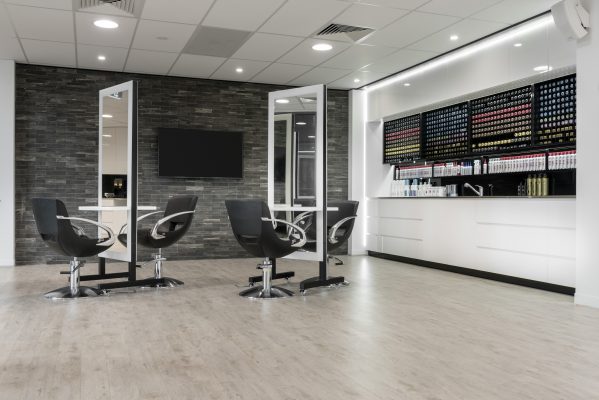 "The opening of Kao salon's Perth academy is an exciting time for Kao Salon and the Kao organisation," shared Shane Scully, Kao Australia President. "It truly cements Kao's commitment to the Western Australian market, our continuous desire to partner with our customers, and the ongoing development of young talent within the industry."
"Our busy Academy will house over 100 seminars educating 700 stylists a year," explained Rita Marcon, Education Director of Kao Salon. "This creative space is about connecting stylists with each other, learning and sharing knowledge and helping them to be successful in their career and in business. Everything we do, we think stylist."
For more information visit goldwell.com.au and kmshair.com
Images via InSite Commercial Interiors.
Click here for Styleicons|TV.