After launching their first thermo-activated protective primers eight years ago to massive acclaim, Kérastase Paris now presents the new generation of Thermique Primers, made to protect, care for and style hair to perfection.
The new Thermique Primers were inspired by the original concept of Thermal Glazing, which polishes the fibre of the hair, smooths imperfections and creates a glacé finish, derived from the French cooking term 'glaçage', meaning a coating of gloss.
The line of products is a response to current styling trends, where 65% of women blow dry their hair, 55% straighten with a flat iron and 13% curl with a curling iron, at least once a week, as determined by L'Oréal statistics. This gradually weakens and dries out the hair fibre, when water evaporates from the hair, allowing the structure of the hair to change and amino acids within the hair follicle to be degraded. Kérastase Paris aims to change this by making heat styling a solely positive exercise, using a three step technological performance.
The process of the products merges the power of heat styling with Kérastase Paris' hair care prowess, by first smoothing and perfecting the external layer of the fibre, through a step called Instant Resurfacing Action. This will eliminate split ends, breakages, dullness, roughness and frizz. The next step, In-Depth Care, imbues the hair with Céramide and powerful, targeted ingredients for intense care. The final step, Thermo-Sealing, utilises the thermal styling itself to seal the active ingredients into the hair, by employing Xylose technology.
The range is comprised of three products. The Kérastase Keratine Thermique uses auto-reticular polymers to smoothen and protect the hair fibres, coating each fibre to restore uniformity. The Kérastase Nectar Thermique is a multidirectional varnish that creates shine and smoothness, both polishing and nourishing the fibre with antioxidant protection. The Kérastase Ciment Thermique, the range's hero product is a reconstructive, thermo-activated, leave-in milk, designed specifically to re-create the intercellular cement, strengthening the fibre from within. Hair is left strong, smooth and shiny. All products can be applied to washed and towel-dried hair and left in during thermal styling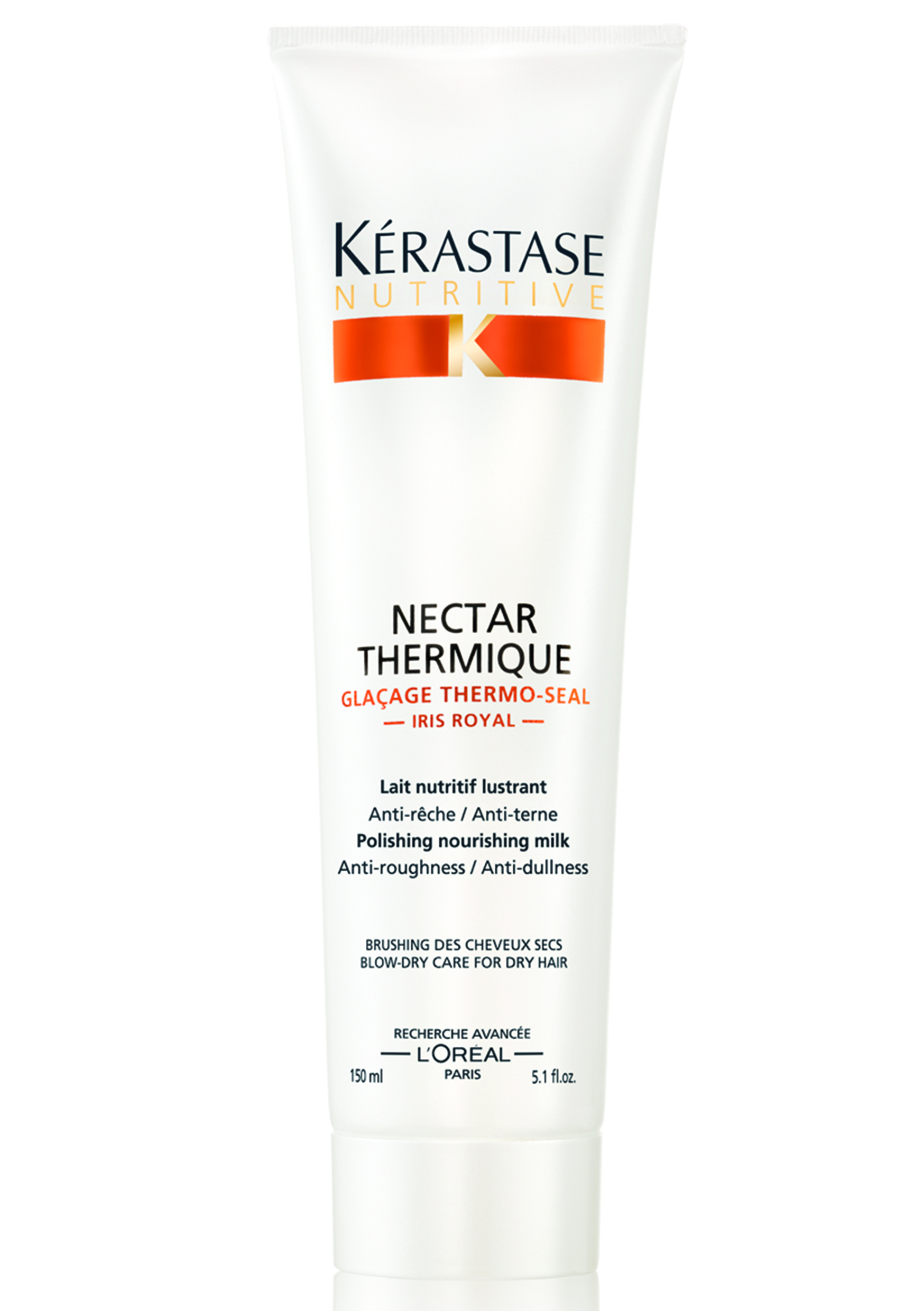 The Kérastase Thermiques will be available in Kérastase salons as of October.
For more information visit www.kerastase.com.au or call 1300 365 552
Click here for Styleicons|TV.