They say the grass is always greener on the other side, but we think the grass is greenest at Orb Distribution now that they've added Ecoheads shower heads to an already extensive environmentally friendly portfolio. Ecoheads will join Easydry disposable salon towels and Refoil recycled aluminium, which bare the same identity as eco-friendly professional hair products.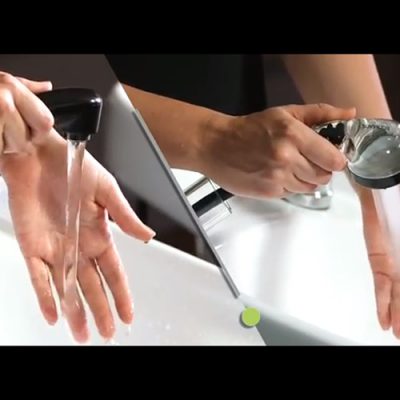 Since launching two years ago, the Sydney invention has received its due acclaim, making the finals of the Australian Hair Fashion Awards Best Marketing Campaign, Hair Expo's Business Performance of the Year and the British Hairdressing Business Awards Innovations of the Year awards.
Ecoheads uses 56% less water than standard shower heads, dramatically cutting water use at the backwash through a high-pressure flow of seven litres per minute. At an average output of 600 litres per basin, that equates to 330 litres per chair saved every day. The use of sub-micron filters removes any sediment, chlorine and other impurities from the water, while the high-pressure jets stimulate blood flow to the client's scalp. Also, tourmaline stones within the heads generate negative ions that help smooth dry and damaged hair and leave a silkier finish.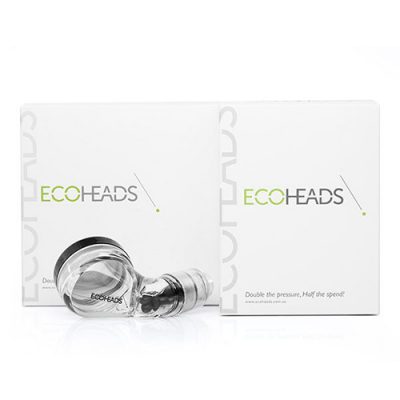 The product is tested, approved and certified by the Australian Water Efficiency Labelling Scheme. It is a win for all involved, creating a more comfortable client experience and making rinsing quicker and easier for stylists.
"We are thrilled to be taking on Ecoheads," said Orb general manager Gavin Hinton. "Like all our other brands, and Orb itself, Ecoheads is a young, vibrant company that is concerned about sustainability and the world's future. It's also an amazing product that sits well with our company philosophy of supplying premium brands that reduce the industry's impact on our planet. It will raise the bar for customer service while limiting salons' carbon footprint."
For more information visit www.orbdistribution.com or call 1300 071 714
Click here for Styleicons|TV.