The hair industry is constantly innovating, and from high-tech tools to effective products, this year once again showed just how much is being put on offer all the time.
There are way too many exciting product launches that occurred in the past 12 months to list them all, but we will call out 10 of our absolute favourites. From kit essentials to the products flying off the shelf – these product launches were game-changers.
1. MarulaOil
This new product line promises luxury haircare straight from Africa, with the titular marula oil coming directly from the African jungle. A product collection consisting of a Rare Oil Replenishing Shampoo, Conditioner, Masque, Treatment and Treatment Light offer reduced split ends, improved hair condition and more shine.
2. R+Co and Oribe
Not new per sey, but new to Australia, the Rogue Beauty portfolio of Oribe and R+Co products is rapidly gaining national traction. With their performing products and too-cool space-like packaging R+Co has invaded the trendsetting sphere, especially with a presence at events like Splendour in the Grass. Oribe continues to speak to that higher market, with cult products including the Dry Texturizing Spray and Gold Lust collection quickly garnering an avid following.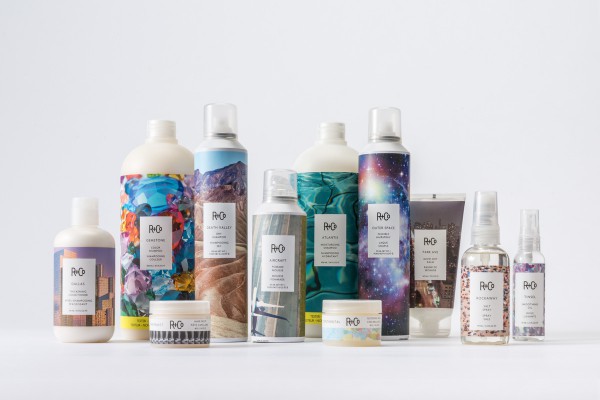 3. ghd platinum
It's always a major deal when styling giant ghd comes out with something new, and this year it was in the form of the sleek black or white ghd platinum. The brand's trizone technology allows the tool to maintain the optimal temperature, the ghd platinum offers more safety and efficiency than ever before.
4. L'Oréal Professionnel Pro Fiber
It's been touted as a new era in haircare, and the L'Oréal Professionnel Pro Fiber range has so far delivered. The secret ingredient (APTYL 100) is the first technology capable of locking molecules into the hair fibre, and three different ranges have specifically been made to target three different levels of hair damage – seeking to cure these issues rather than just provide a band aid solution.
5. TIGI Joyride
Otherwise known as the Joyride Texturizing Powder Balm from TIGI, the product has been described as a tool kit necessity. It has many purposes, acting as a primer-type hair product, controlling frizz and adding lived-in texture.
6. KEVIN MURPHY KILLER.CURLS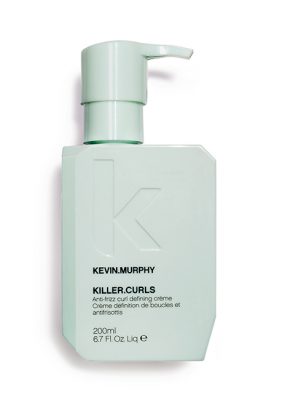 Ideal for summer, KILLER.CURLS is true to its name, acting as a leave-in anti-frizz defining crème, and activating curls when applied to damp hair. That's not its only modus operandi though, the KEVIN.MURPHY product hydrates, strengthens and smooths hair for natural and long-lasting results.
7. muk Curl Stick The Collection
For the hairdresser who never has enough variety, this new offering from muk offers a range of interchangeable tools to create perfect curls. Three new barrel sizes (which makes up six barrels in total, and the Curl Stick handle), and ion field technology, which seals the cuticle layer of the hair to create shine and smoothness, are the major drawcards.
8. Redken One United
From Redken, a multi-benefit treatment spray known as One United was a 2015 feature. Said to increase both manageability and protection, the product boasts as many as 25 benefits including conditioning, detangling and priming qualities, and then some. Split ends, heat damage, frizz and dryness are just some of the issues it's built to fight.
9. evo Whip It Good Styling Mousse
A fitting homage to the 80s, evo's newest innovation is the key to classic, retro hair. Think smooth, hydrated hair, with texture and definition, and none of the crunchiness or stickiness sometimes associated with the mousses of yesteryear.
10. Kérastase Résistance Thérapiste
The doctor is in with Kérastase's 2015 range, comprised of four products that promise a complete renewal of stressed and damaged hair. After 15 years of research to achieve the new technology, studies have revealed that hair treated with Résistance Thérapiste products had 120 per cent more resistance and a 75 per cent reduction in split ends. The regenerative power of ancient plants combined with newfound science makes this another essential collection for the brand.
Click here for Styleicons|TV.