Acting as a sister salon to the successful 'people HAIRDRESSING' in Potts Point, 'people STUDIO', now opening in Chatswood, will similarly offer a premium level of talent and service to its clientele. The two salons will have a number of things in common. Both are run by lauded international figures in the session styling industry, with 'people HAIRDRESSING' still led by its founder Hamish Gilanos, and 'people STUDIO' to be headed by hairdressing legend Ken Hu.
Hu received his training at London's TONI&GUY salon in 2000, and then went on to become the brand's Art Director in China, before adopting the role of Senior Technical Advisor for TONI&GUY's Asian Academy. Hu is a well-known celebrity stylist, who regular cuts the hair of China's most high profile celebrities, as well as having been a national judge for the Hair Fashion Association.
Ken Hu
"'people STUDIO' brings to Chatswood a premium level of technical expertise and service," said Glianos, who is currently the resident hair stylist on The Voice. "While the area is already home to a very large number of hairdressing salons, 'people STUDIO' delivers an altogether international level of the highest calibre as yet to be seen."
"The team we have secured at 'people STUDIO' are some of the best in the industry, and backed by my own experience and training, are undeniably specialists in working with Asian hair which we see as an important market in the Chatswood area," Hu shared.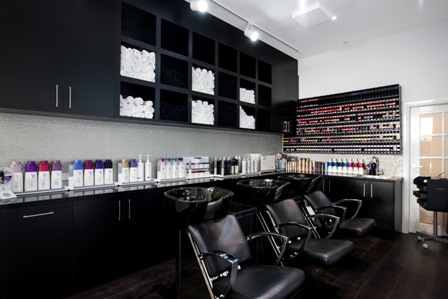 Open six days a week with appointments by booking only, 'people STUDIO' is an enticing eneterprise, once again bringing experienced session stylists closer to the clients.
For more information call (02) 9199 8599 or visit www.peoplestudio.com.au
Click here for Styleicons|TV.