The Redken Artist Connection (RAC) is fueled by a passionate line up of educators and Redken Artists who inspire, share ideas and plan the exciting year ahead that is Redken Education – we take a look behind the ever evolving RAC Tribe in time for Redken's 60 year anniversary, writes Cameron Pine.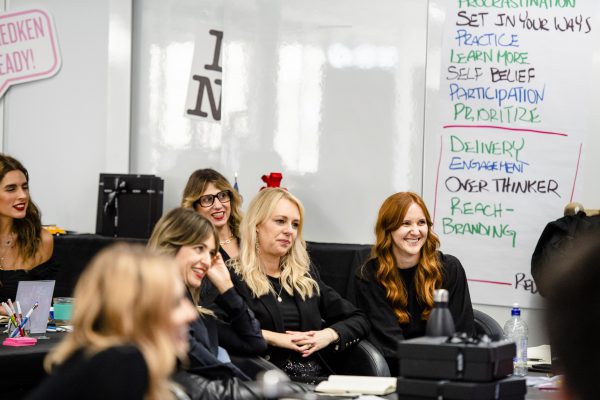 As Redken Artists came together for a local RAC – off the back of a stellar international event in January in Miami – it was an opportune time to set the standards of education for Australia and New Zealand and beyond.
Through 2020 Redken is focusing on how society interacts, communicates, shops and researches new information to ensure it not only inspires the wider professional hairdressing community but also changes the way Redken Artists educate. It is via this approach that Redken is aiming to not only build a team of highly influential educators but be a leader in terms of industry connection.
"This year we are also spending a lot of tie on our video skills and how to connect and share our message via social, but most importantly unite our team so the messaging is strong," said  said Redken Australia National Education Manager Karen Strano. "We spent a lot of time on the careful planning of the rest of the year, refreshing and building on our facilitation skills, welcoming new members to the Redken Education family while also celebrating Redken's milestone 60th birthday. We aim to be the number one sought after artistic network, online, to drive to transformational experiences offline. Diane Georgievski is the latest member to the RAC team and Gaby Lanoue, an International Redken Artist, flew over to spend time with our artists for this event."
Hear what Redken's inspiring artists and brand family have to say about this important platform and initiative.
"As an educator we need to keep learning and seek inspiration. Redken RAC is three action packed days where I become the student and walk away feeling empowered and ready to share more.
Spending time with our team is priceless and rare. We come from all over Australia and New Zealand to become one strong team. From Artists to marketing we unite as one and its extremely powerful," said Sheree Knobel – Bixie Colour.
"It was an honor to be able to share my knowledge and experience all that I have learnt with Redken both internationally and nationally with my Australian tribe. We work as one and learn off each other to be better educators and business people," said  Justin Pace – Pace and Co
For more information visit www.redken.com.au
Click here for Styleicons|TV.