Essential Looks 2020, the annual inspiring collection of aesthetic hair trends presented by Schwarzkopf Professional, looks a little different this year, with a necessary virtual debut held over a two-day online education event.
Showcasing the three dynamic new trends – Once Upon a Time, Everyday Decadence and Dark Romance – the show was live streamed globally on Monday August 24, hosted by the brand's International Creative Director, Simon Ellis, and kicking off the two-day education extravaganza.
The show included Schwarzkopf Professional's stellar line up of global ambassadors, including Lesley Jennison, Tyler Johnston and Richard Ashforth, as well as North American Colour Director and Essential Looks Ambassador, Rossa Jurenas, each of who, gave their inimitable insights into cut, colour and product, as led by the trends.
"Our world has changed and one clear positive has been the explosive growth in Online Hairdressing Education which is a recognition that up skilling is critical to succeeding in the post-COVID new normal," Simon shared in announcing the event. "So now is time to further build on this excellent Digital Education footprint. I am very proud to announce the first-ever online launch of our new Essential Looks Autumn/Winter 2020 Collection. We have created some wonderfully creative trends and new colour techniques which I am really excited to share with you all."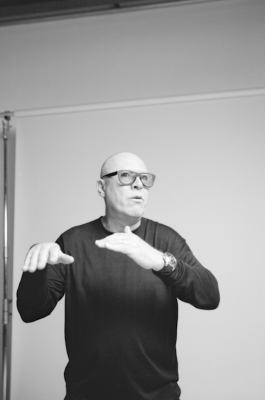 The two-day education event then presented live masterclasses and look and learn sessions hosted by the experts, moving to a ticketed format after the free Essential Looks show. The agenda included the release show of the AW20 VivID Collection from Essential Looks, masterclasses on each of the three trends and practical sessions for everything from runway, to salon looks and editorial expertise. Real-time Q and A sessions, bold tips and tricks and exclusive insights with industry leaders ensured the program jumped beyond the screen.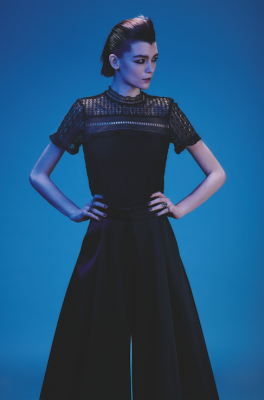 A major feature of the event was a focus on the brand's new Color Blender tool, showcased in creating unique colour blends across this season's Essential Looks trends, and further marketed with the hashtags #dualblending, #multiblending or #freehandblending.
In difficult times, inspiration is wherever you can find it, and brands like Schwarzkopf Professional are making sure it's leaping out at you from every device you can get your hands on. Be motivated by this very unique iteration of Essential Looks.
For more information visit www.schwarzkopf-professional.com.au