Schwarzkopf Professional refuses to slow down its expected dose of creative inspiration and editorial mastery because of the pandemic, instead turning to virtual mediums to artistically motivate hairdressers around the world with top-tier looks.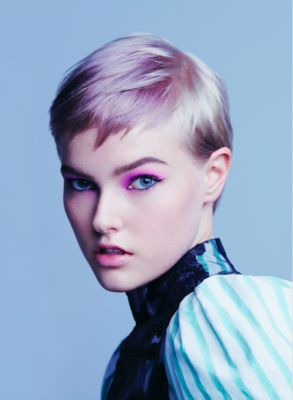 After hosting the first ever virtual Essential Looks Global Masters in August 2020, the upcoming digital event from the brand in its bi-annual trend and education agenda will be titled '1:2021 : The Royal Glory Collection – Virtual Essential Looks Global Masters', hosted in collaboration with IGORA ROYAL for another bold, immersive experience. Taking place over three days from January 31 to February 2 2021, the digital event will offer access for hairdressers at home or in salon all over the world.
"The impact of COVID-19 was undeniable. But as an industry, we met those challenges head on and evolved new ways of doing things. We saw an explosion in digital education. The way our hairdressing community consumes this content has changed forever. So now is the time to push on. To embrace this new behaviour and lead this arena in ever-more exciting and innovative ways," said International Creative Director for Schwarzkopf Professional, Simon Ellis.
The event will educate with masterclasses presented by Schwarzkopf Professional's renowned Ambassadors, covering everything from conceptual theory of the three new collection trends, to knowledge in cut and colour techniques and product innovations. It will also showcase Look and Learn Sessions, where attendees will learn how to create runway looks and their salon variations, all within the aesthetic of the trends, and taught in step-by-step presentations, focusing on each look in terms of technique, product combinations and colouring tools. Schwarzkopf Professional's flagship colour brand and collaborator IGORA ROYAL will be presented as this dynamic hero colour.
Stage-like digital rooms will reflect both Essential Looks and IGORA aesthetics for deeper storytelling and participant engagement, creating an all-encompassing learning environment. As led by Simon Ellis, and with ambassadors such as Tyler Johnston, Lesley Jennison, Edoardo Paludo, Shy and Flo and Randolph Gray, Schwarzkopf Professional has taken full advantage of peak creativity, editorial magic and the best the digital age has to offer for accelerated development and all the inspiration of a pre-COVID world. Don't miss it.
Speak with your Schwarzkopf Professional representative for more details and to obtain your registration code for the event.
For more information visit www.schwarzkopf-professional.com.au