Dario Cotroneo and his education brand DCI Education have kicked off their pivotal Mentor Program in Sydney and Canberra, and will follow up with opening classes in Melbourne, Perth, Newcastle and Brisbane from next week. The company is in the final stages of booking this ten-month program, which means you still have a chance to secure your spot.
The first week in Sydney and Canberra has been described as a major success, with stylists from Sloans of Loan Cove, Murphy Gozzard Hair Community, Royals, Bixie Colour, Luxe, Moda Hair, Stevie English, Cataldo's and e SALON all in attendance.
The program offers monthly sessions designed to develop strong cutting work and efficient communication, allowing the participants to build upon their core hairdressing skills and develop their skills consistently each month. Finishing techniques, commercial cuts, precise haircutting and other skills are all on the agenda. Participants are also given access to content via the new DCI Connect Program that gives dynamic and unique content, including workshop videos, technique sheets and other step by step guides, for the stylists to utilise between each session.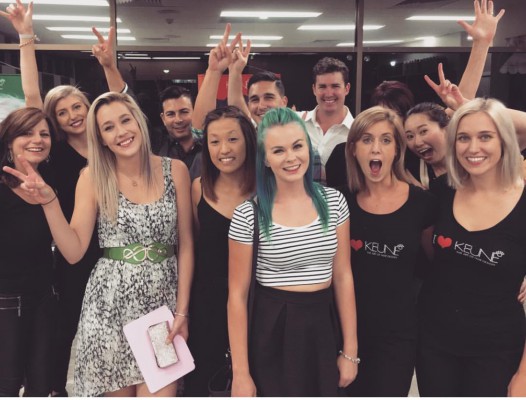 Stylists can opt to complete the ten month course individually, while salons can sign up as a team endeavour, and send different employees to complete different workshops each month. Each session is three hours.
Melbourne classes will begin on February 22nd, Perth will start on February 23rd, Newcastle will commence on the 29th of February and Brisbane's first classes will be on March 1st. There are still a handful of positions available in these sessions, as well as the next instalments in Sydney and Canberra on the 14th and 15th of March respectively.
This is your chance to pick up the building blocks that are your hairdressing skills and really turn them into a high-rise-style career.
For more information visit dcieducation.com
Click here for Styleicons|TV.