TAFE NSW Sydney has initiated a series of 3 courses specifically built to ignite and inspire hairdressing minds. The Creative Collaborators series of courses is focused on the creative process and collaboration (as the name suggests), with communication as another core theme.
The course runs largely online for twelve weeks and also includes an in-person Masterclass. The online content includes resources, tools, samples and briefs, as well as a video library with over 300 interviews with some industry heavyweights. The course is made to offer all the necessary education resources on an accessible, efficient platform.
The Masterclass is the pinnacle of the course, and the inaugural Image Makers Photoshoot Masterclass was recently hosted by Guest Artist Lauren McCowan, Photographer Jarred Stedman, Makeup Artist Chereine Waddell, Fashion Stylist Courtney Humphreys and Producer Julie Hagney, for TAFE NSW. Sydney Attendees were taught editorial elements such as the briefing process, building prep skills, creating hair design concepts, meeting briefs and exploring creativity, all on set.
The presenters each created briefs and demonstrations that involve students in the creative process, culminating in the production of an actual editorial collection. Each Masterclass is exclusive and limited to just twenty people, ensuring an intimate environment.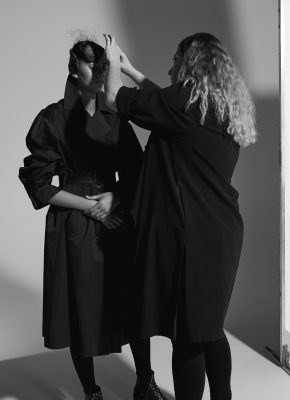 The next intake for the course is November 6, so you have time now to sign up and get ready for this very enticing education offering (funding – currently available for a limited time for Australian citizens and permanent residents – also significantly reduces the cost).
The courses are tailor-made to expand your mind, ignite your passion for hair and propel your creative career forwards – take advantage of the opportunity while you can.
For more information visit creativecollaborators.com.au
Click here for Styleicons|TV.