We've finally reached December and, as such, are ready to start ranking some 'best of' lists for 2017. As always, we're taking our annual look back at the hair year that was, in terms of celebrity head-line making hair, with major changes from colour to cut, real and fake. You definitely scrolled past, clicked on, learnt from, talked about and probably even created some of these looks for your clients. Hey, anything that will inspire your clients to book an appointment is a winner in our books. Remind them of why their December sessions are so important with 10 of the best celebrity hair changes of 2017.
1. Ariana Grande
One of the world's most famous brunettes, Ariana Grande, made a drastic change just a couple of months ago, opting for a very trendy grey hue. This multi-dimensional colour looked almost lilac with the right filter, and has since settled into alluring platinum blonde tone. Ticks all around from us.
2. Selena Gomez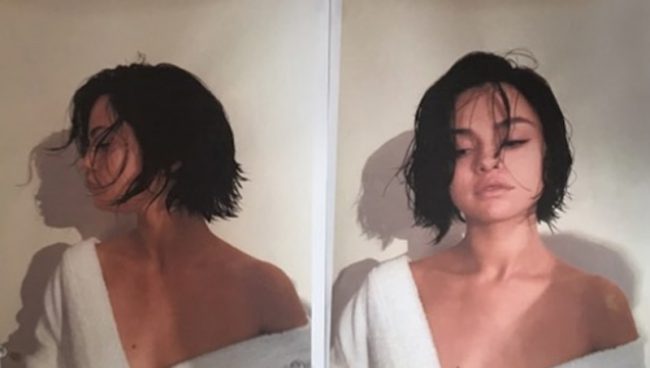 Ensuring that 2017 would once again be the year of the bob, Selena Gomez cut her hair super short with this trendy cut, which we can only guess your Gen Z clients were clamouring for. Not content to stay stagnant, she went blonde just weeks ago, igniting more trends in the process.
3. Solange Knowles
Known for her covetable texture, propensity for volume and experimental aesthetic nature, Solange Knowles opted for maybe our favourite look from her this year. Blonde braids, we applaud you.
4. Katy Perry
This is a public service announcement to remind you that at the beginning of 2017, Katy Perry had her trademark long black hair. 11 months later, and she's rocked peach hair, blonde and a now iconic pixie cut.
5. Cara Delevingne 
Speaking of major hair transformations in 2017, Cara has tried platinum hair, pixie cuts, a completely shaved head and more. This futuristic look at the Met Gala may have been 2017 at its peak.
6. Lady Gaga
Known for trying different things with her hair, this pre-tour rainbow look from Lady Gaga is probably a personal favourite. The glitter lips are, obviously, the perfect pair.
7. Gigi Hadid
We're willing to give Gigi the award for 'biggest hair troll of 2017'. The model 'changed' her hair look and made headlines many times – with the change turning out to be fake and/or temporary every time. Still, her bold pink looks deserve a mention, if only because they fooled a fair few people (at least at first) and just looked so good. Gigi, if you go pink for real, we'll be on board.
8. Halle Berry
Halle Berry is personifying wearable colour with hot pink streaks, ideal for the client who doesn't want to opt for full rainbow colour. Practical celebrity hair inspo – tick.
9. Frank Ocean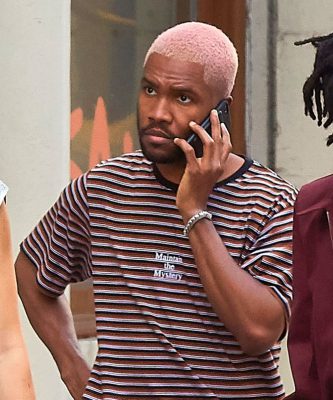 We couldn't leave out the men as the male haircare market continues to boom – Frank Ocean proved the merman colour trend is never really over with pink hair.
10. Karlie Kloss
File this under: supermodels who chopped their hair and went blonder in 2017. Karlie's platinum bob was the picture of chic hair in 2017.
Which celebrity hair looks do you love?
Click here for Styleicons|TV.