Usually a forum for wacky hair and beauty, the 2017 MTV Video Music Awards (VMA)'s beauty landscape was a little more subdued, however, there were still many moments on the red carpet and on stage dedicated to bold hair looks, inspirational hair elements and major moments centred on hair and beauty.
If you missed the show, we know you're here to recap the only thing that really matters – here's how the evening broke down in regards to the biggest hair moments.
1. Nicki Minaj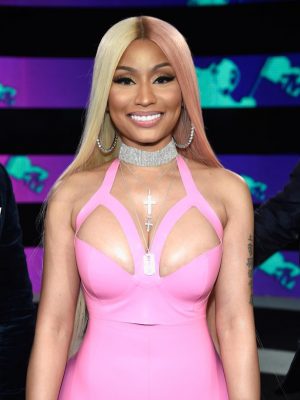 Decked out in a pink latex bodysuit we genuinely don't understand how one would get off or on, Nicki Minaj stole the hair show with a two-tone pink and blonde, very long hair look, with the colours split with a centre part down the middle of her head. So unique, but also strangely wearable, your clients will be asking for that covetable pink, even if they require it take up their whole head, rather than just half.
2. Vanessa Hudgens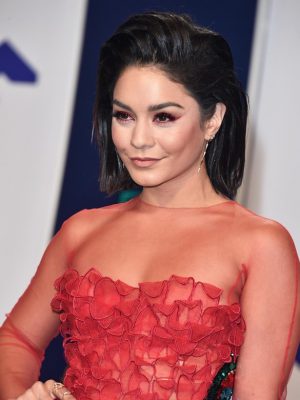 Sporting glitter red eyes, and a red dress to make your favourite emoji come to life, Vanessa added some boldness in her hair with some silver elements in amongst the sleek, matte, slicked back look. Granny hair is a trend that continues to creep up on red carpets.
3. Pink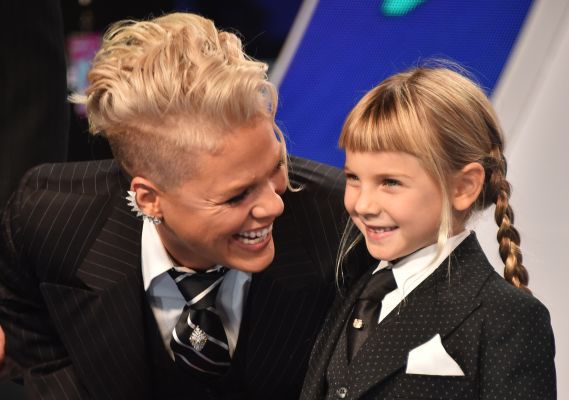 An original style icon who's stage name is a call back to her original pink hair style (no, Pink isn't her real name), Pink's current hair look has long stood as one of the first and more renowned interpretations of the trend of the moment – short and blonde (witness Katy Perry's very similar style throughout the year and at the awards). In accepting the Michael Jackson Video Vanguard Award, Pink paid a touching tribute to her daughter, speaking about inner confidence, androgynous style and why she won't grow her hair, no matter what people say about her. We're all in on the look and the message.
4. Alessia Cara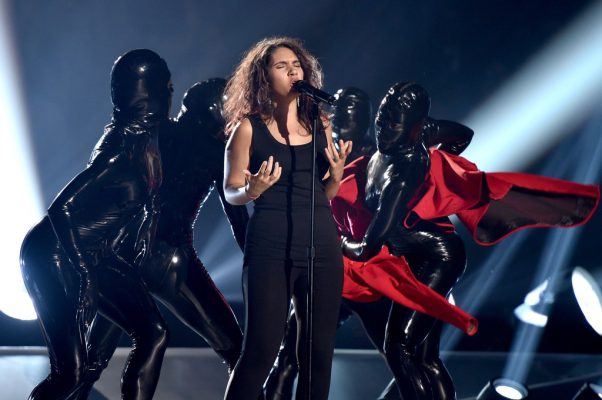 Another major on stage moment that revolved around hair, Alessia Cara proved her commitment to natural hair and beauty by beginning her performance with a full face of makeup and black bob wig, before back up dancers wiped off her makeup mid-song and revealed her natural hair, sending a powerful message about authentic beauty.
5. Yara Shahidi
Sporting a contrasting look on the red carpet, actress Yara Shahidi opted for classic, sleek finger waves at the front, with wild curly texture and volume in a ponytail at the back. Think the business/party combo made famous by the mullet, except sophisticated, versatile and totally unique.
Which looks from the 2017 VMAs did you love?
Click here for Styleicons|TV.