A prestigious collaboration between Hair Expo and last year's Educator of the Year, Sharon Blain, the GenNext Project is an exciting glimpse of the young Australian talent on offer. Eight young hairdressers, under Blain's esteemed mentorship, presented one look each, stamping their voice and aesthetic on the industry in the most dramatic fashion. The stunning video can be watched in full below, exclusive to Styleicons.
The GenNext Project employed bold shapes and thrilling hair pieces
Sponsored by Excellent Edges, the show provided the best possible platform for the young stylists. The inspiration was the Parisian art scene of the 1800's, home to such iconic artists as Degas, Renoir and Picasso. This sense of artistry was in full force during the show.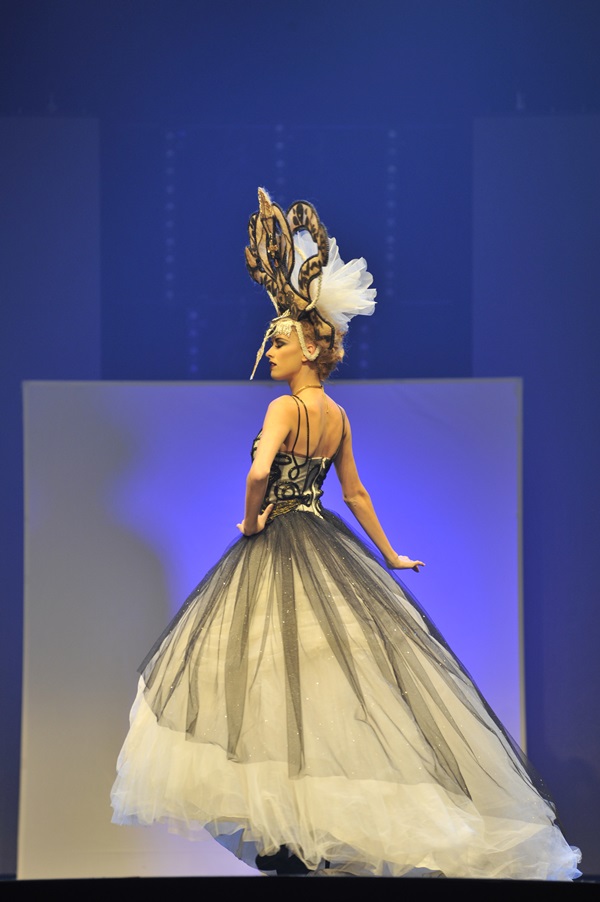 The GenNext Project was inspired by French art and fashion in the 1800's
With fashion that ranged from big, balletic shapes and red-carpet worthy gowns, the show merged elegance, beauty and creativity. The models wore exceptional, embellished hair pieces, some creating huge, fairy tale-like silhouettes, others reminiscent of a carnival or floral arrangement. Each distinct and unique, the looks were united in their confidence, sticking to their convictions in an aesthetic that was one of a kind.
The GenNext Project Impressed with eight of Australia's best young stylists
Opulent Parisian couture fashion met the artistic streets of Montmarte in the GenNext Project, where every young stylist found their outrageous voice. The exciting hair masterpieces presented offer an exciting glimpse of what's to come for Australia's young talent.
Photography by Jamie Carroll
Click here for Styleicons|TV.