There's nothing quite like the hairdressing week. Late nights, the lack of TGIFs, busy Saturdays, raging Sunday nights and the weekly recuperation day (otherwise known as Monday) are just some of the touchstones that round out the weekly salon cycle.
Today we're taking a look at this week in pictures, putting your busy schedules, alternative weekends and unfortunate hangovers in the spotlight. Can you relate?
Sunday
After a long salon week your Sunday looks something like 10 hours of this.
Sunday night
But your evenings take a different tact.
The early hours of Monday morning
Tell us we're wrong.
Later on Monday
Worth it, though.
Tuesdays
Hiding in the back room like…
You have the Monday blues a day late.
Wednesday
When your day off has never seemed further away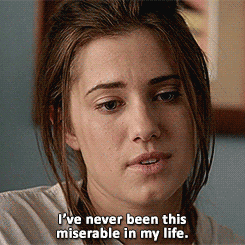 Thursday
When the salon is super busy and you're doing a million things at once, you look a little like…
It's true.
Thursday Night
Damn those late salon evenings.
Friday
Otherwise referred to as 'torture' when your non-hairdressing friends celebrate the beginning of the traditional weekend.
Saturday
When the salon is at its busiest and you're too over it to care.
Sunday again
Lather, rinse, repeat.
Click here for Styleicons|TV.