Melbourne's Ozdare Academy has moved premises and had a giant makeover – we're talking Anne Hathaway in the Devil Wears Prada levels of makeover. The unique space will be utilised for education and training programs, photo and video shoots, business presentations, media events, and product launches.

In its new warehouse style home amidst the trendy streets of Collingwood, boutique Melbourne design practice Ridolfi Architecture has made the space a fresh, modern take on the classroom.
"The new Academy is a creative space where people are encouraged to feel relaxed enough to also simply 'hang out'. We wanted a space that was warm, free flowing and fun –somewhere people wanted to come back to," said Ozdare Brand Director, Rob Gattuso.
A clean, modern aesthetic is created through the juxtaposition of warm accents of wood that are prominent throughout the space, contrasted with a chic stainless steel finish. The new space takes elements from the old academy, and reinvents them in entirely new ways.
Positioned across two levels, the academy includes three education seminar rooms, a kitchen, a bar service area for students, guests or events, as well as top-floor offices separated by glass. Bright colours, angled walls, eco-friendly materials and the access of natural light give the space its own distinctive aesthetic.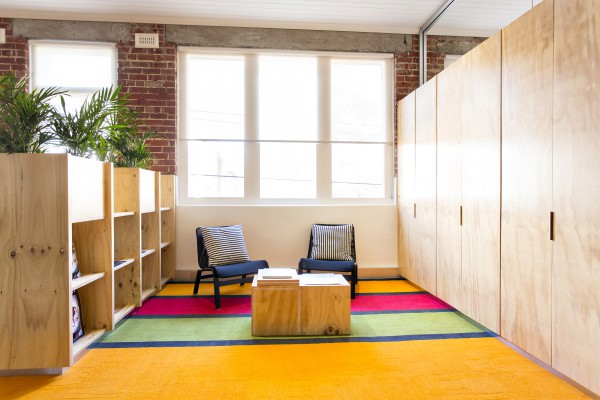 Ridolfi has designed the layout so that it can be easily transformed into a number of spaces, as required, with sliding polycarbonate panels that take inspiration from Japanese Shoji screen doors. This innovative touch makes the space truly special.
"The spatial inspiration for the Academy came from 'Ercolano' in Italy, where big scale ancient ruins include an infinite number of different spaces," explained Head Architect Dominic Ridolfi.
Do you need more proof that this space isn't your ordinary education environment?
For more information visit www.ozdare.com
Click here for Styleicons|TV.