The annual pilgrimage of leading suppliers to the RACV Royal Pines, united over a surge in buying up big is off the back of another year of growth and new opportunities for the Hairhouse Warehouse group at the House of Hair 2017 conference, writes Cameron Pine.
If you're wondering why the Hairhouse Warehouse Conference is such a main event, these significant stats might explain it. Hairhouse Warehouse is comprised of 145 salons, roughly equating to a business in excess of 300 million and a family culture that's very unique in the world of franchising. Business with single suppliers that in one single day reach in excess of $300,000 in orders and you have a significant portion of hair buying power.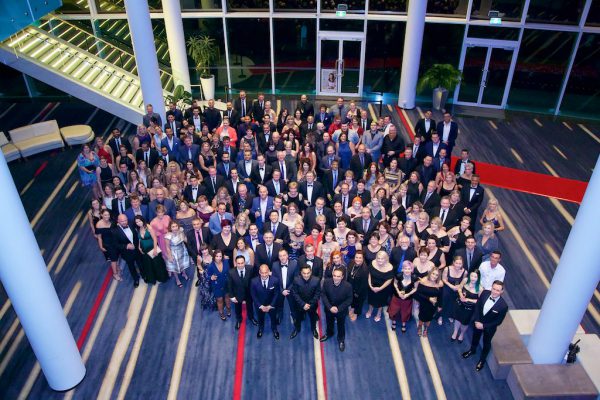 2017 marked a very special 25th anniversary for the brand – half a century since Tony and Joseph Lattouff opened their first discount store in Knox city. Statistics show that franchisees stay in a franchise system for an average of 6 years but not for the Hairhouse Warehouse group. "We have franchisees in the room who have been with us for over 10, 15 and 20 years – this equates to 59 stores or almost 40 per cent of the entire Hairhouse Warehouse business," said Joseph Lattouf.
It was a dream born from the realization that customers were going elsewhere for their haircare products.
There were no sophisticated radio, television or media campaigns back then – just a relentless passion for delivering the best customer service and the most value for money deals in the marketplace. Some of the original team members that first started at Knox city are still part of the Hairhouse Warehouse family today.
Tony Lattouf this year took guests on a tour of memory lane of 25 years of persistence and a culture like no other. They would push the limits, stay open longer than they were supposed to in shopping centres and do whatever they could to get ahead. It was the late 90s early 2000s when more stores started to appear at Airport West, Fountain Gate and Highpoint with the franchise business officially starting in 1998.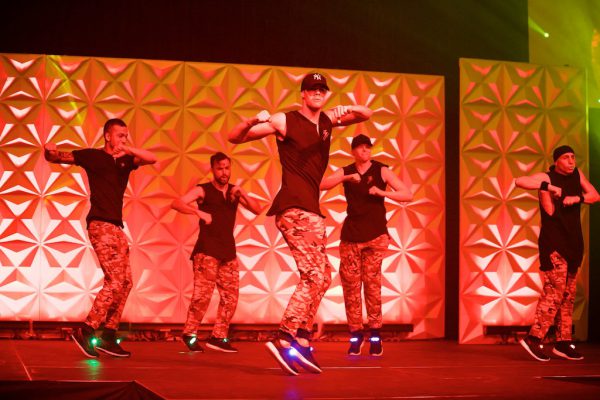 As with every conference as much as its about boosting morale of each franchise team, instilling new ideas and inspiration into the store experience and buying up big, it was just as much about arming franchisees with fool proof ways to engage clients across social media and in-store. For a group that started with handwritten signs and heavily discounted retailing it is now more about elevating the brand experience in everything they do. This year also saw the re-launch of the brand's own make product range and a stronger push towards education – driving the capabilities of each of the stylists in salons.
"We know that video is one of the most engaging pieces of content we can have and for the first time ever we are introducing the House of Hair Colour Festival Competition for stylists," said Training and Education Manager Jason Panda.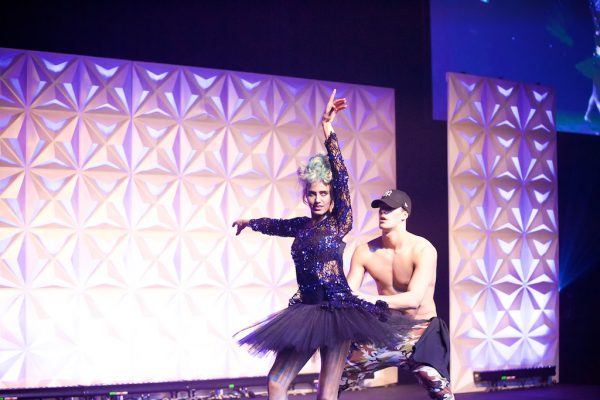 "We are also re-instating our brand promise – every client will receive a professional consultation, great customer experience and value," Jason said. It's this brand promise and transparency with clients that continue to develop strong relationships with both suppliers and customers.
Customers now have access to a Style Society program that enhances the brand's digital experience. In 2018 the group plans to double memberships and drive more customers to salons from the online brand experience.
Rather than look to a brand or a celebrity status backed hair show this year the five Hairhouse Warehouse Artistic Team inductees worked on a high energy hair show – mentored by a man who need's no introduction, Uros MIkic from Kinky Curly Straight.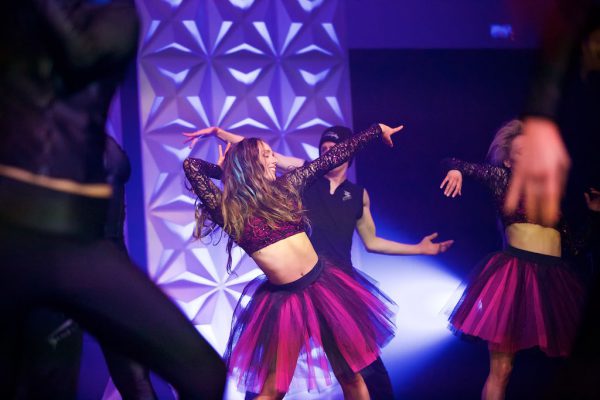 Testament to the Hairhouse Warehouse philosophy of keeping things fresh and fast-moving, Managing Director Emad Nayef was pretty straight up in saying he feels hair shows alone are boring, "Hair shows and cutting on stage for an hour is boring so I hired the best dancers in the country – they're our hair models," Emad said.
"How amazing was that show? We've had some big names up here but we have proved that doing our own show and using our talented stylists is the best direction forward for us," he said.
Passion has become more of a priority than store growth for the group it seems, rather than just growing by numbers in the last few years we have seen the group grow as a team, grow in spirit and grow as one hair salon and retail family.
"The passion and love for the brand of the owners filters down to the team – store managers, hair and beauty advisors, hairdressers and body piercers – there's an impact created with every single customer that walks through the Hairhouse Warehouse doors," Joseph said.
Keeping their eye on the prize the group understand that to remain number one you need a strong management team and building on Tony and Joseph's legacy; Emad Nayef and Gavin Nixon are poised to further grow the brand as a bigger international group with more and more brands in the future.
It's this adding of services and strategies that will continue to propel the brand's growth. For example, one successful salon that added body piercing to there service menu is taking home more than $7,500 in body piercing sales in a week alone. They are investing 100 per cent – not playing around on the side. They have a dedicated room, research on the next trends and an expanded range of jewellery. They achieved an impressive 42 per cent growth. It's examples like this across all aspects of the business that Hairhouse Warehouse are continuing to instill in their company culture.
House of Hair Award Winners:
Most Improved Store of the Year – Epping (Sarah Bakir)
Body Piercing Store of the Year – Werribee (Gerhard Herzig & Duane Merchant)
Local Area Marketing of the Year – Doncaster (Nic Nayef Group)
Manager of the Year – Louise Blundstone (Knox City) & Melissa Pascoe (Rockhampton)
Salon of the Year – Rockhampton (Dee & Lucas Bryant)
Franchisee of the Year (1-2 Site) – Sarah Bakir
Franchise of the Year (Multi sites) – Nic Nayef
Hall of Fame – Debbie & Peter Gallirhir
Click here for Styleicons|TV.