21st century hairdressing adheres to modern updates to the industry true of many other professions – this includes greater technology, flexibility and more, and many hairdressers are jumping on board with home or portable salons. Enter Home Based Salons, or HBS, which offers hairdressers multiple portable salon stations to revolutionise their space with all the convenience.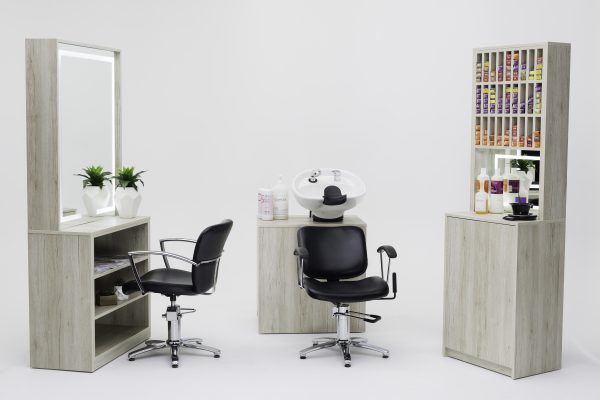 HBS offers hairdressers the freedom to accomodate their space with custom designs, made to suit any space and layout and complement any home. Hairdressers are also able to move the stations at their leisure, without the need for plumbing or renovations.
The company provides a portable salon basin that has 10 minutes of pressurised water within a 25 litre water supply, made with a ceramic shampoo bowl, stainless steel connections and a variable speed pump. Beyond this, HBS offers a colour bar and workstation to complete your portable or home salon entirely. The stations are built by qualified cabinet makers and arrive assembled and ready to go.
"Home salons make up a sizeable portion of the hairdressing industry," the brand said, as led by founder Rebecca Michelle. "They provide hairdressers an opportunity to create their own brand without taking on the risk of retail space but starting from home can also become expensive, from council planning to renovating and installing permanent plumbing fixtures. Home Based Salons offer a solution with the HBS salon, a freestanding portable salon built by qualified Australian cabinet makers that complements any space and can turn any room into a professional salon within minutes. No flat packs, no plumbing and no renovations."
With these portable options the possibilities are endless for ambitious, modern day hairdressers, and even those wanting to fit out a space for events and education. HBS has also opened a film studio for social media collaborations, seminars and events in their native Gold Coast location.
With the ultimate flexibility and business ease on offer, HBS may just be your new best business friend.
For more information visit www.homebasedsalons.com.au
Click here for Styleicons|TV.