Fighting against production processes that facilitate plastic consumption at a huge risk to mother earth, distributor Phoenix Nationale is showcasing Foamie to the Australian market, set to revolutionise haircare, body care and the beauty industry at large.
The brand is passionate about the adverse affects of the trillions of pieces of plastic in our oceans and is following global trends that will stamp down on these practices as society progresses. Moreover, consumers are increasingly aware of the importance of eco-conscious manufacturing and products. As such, welcome Foamie.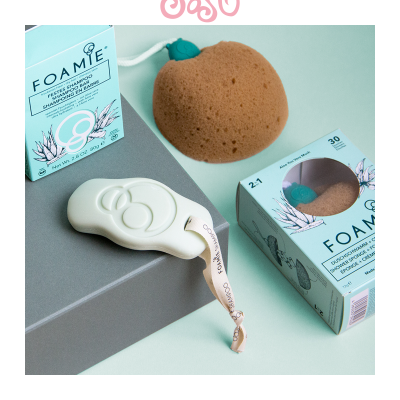 The mission of the innovative product is to disrupt and innovate retail products, for conscious, fun, clean and sustainable products that reduce plastic, provide efficient and multi-functional formulas and are cruelty-free, vegan and made in the EU.
In haircare, bottle-free shampoo and conditioner bars invigorate the hair across various personalised categories. These concentrated formulas have been engineered in the EU, changing the face of haircare and retail products. The ergonomic shape of the bars lends itself to both hand and head shape for ease of use. Products include Hisbiskiss to strengthen damaged hair, Aloe You Very Much to hydrate dry hair and Shake Your Cococnuts to offer natural shine, frizz fighting capabilities and volume to normal hair. All products are optimised for skin to cleanse, hydrate and reduce irritation.
In body care, three scents titled Aloe You Vera Much, The Berry Best and Shake Your Coconuts are offered as two-in-one shower sponges to cleanse, optionally exfoliate on the underside of the product, dry fast and hang in the shower as useful for 30 cleanses, no bottle necessary.
With such a unique and timeous concept, it's no wonder the brand is beloved by influencers and the media, spreading the gospel of the environmentally-aware, fun and unique product concept. The playful brand is followed by over 12,000 Instagram users, with inspirational imagery, marketing materials and product displays set to help take this product off feeds and out of salons and into your clients' bathrooms.
The relatively new brand continues to rapidly grow and spread the word to #thinkoutsidethebottle and, with such an important message and strong idea, we recommend you don't let this savvy product pass you by.
For more information visit www.phoenixnationale.com.au