In times of change and turmoil, new business practices and innovations emerge to create opportunities, build income and shine glowing lights through the tunnel. As such, welcome The Pamper Gift Card from The Card Network, a new hair industry-wide, and hair and beauty salon specific, gift card. The gift card is available to purchase at Woolworths and online and is then redeemable at any hair and beauty salon across Australia that accepts eftpos – totalling over 20,000 hair and beauty salons that can accept the card.
"By partnering with Woolworths, Australia's largest gift card sales channel, we're able to make it convenient for Aussies to get behind their favourite hair and beauty salons at a time when many businesses are trying to get back on their feet. This is more than a short term initiative; this is about providing long term value," says The Card Network co-founder, Nick Sims.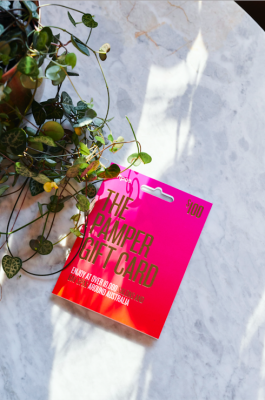 Partnering with The Hair and Beauty Industry Australia (HBIA), the initiative doesn't limit the venues it can be used at, allowing consumers to choose beauty, hair, nail and massage services with the card. The cards are commission free for vendors, putting some lifeblood back into the industry at no financial loss to salons. The card also doesn't require salons to pay fees or set up the process in any way. Salons are already able to accept payment via the card, offering another payment method that settles immediately via your payment terminal.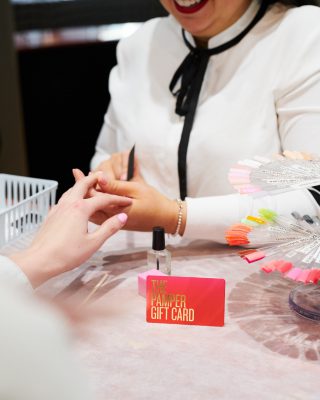 "We see The Pamper Card as the perfect opportunity to support and promote gifting in our salons," said The Hair and Beauty Industry Australia General Manager, Mark Rippon. "As an industry we're able to embrace what we do best – pampering our clients – while uplifting spirits at a time when looking after ourselves and others is paramount."
Clients can purchase card in denominations of $50 or $100 in Woolworths stores or online, with digital cards available to be added to mobile wallets for 'tap and pay' purposes on both iPhones and Android. Gift cards have a three-year expiry date from date of purchase.
Birthdays, holidays or treating loved ones to some pampering through the funk that is 2020, advertise this new venture in salon and have your clients spend some money to give the best gift of all – you!
For more information visit www.card.gift