We're summing up the universal, subtle, significant and unique elements of the salon life in simple terms: 'you know you're a hairdresser when…'
Your wardrobe, your schedule, your relationships and your outside-salon perspective are often all influenced by your role as a hairdresser, and truly no one outside of your salon family could ever really understand.
Let us know which facets of hairdresser life apply to you!
You know you're a hairdresser when…
1. Your cupboard is pretty much all black.
2. But your hair is the opposite.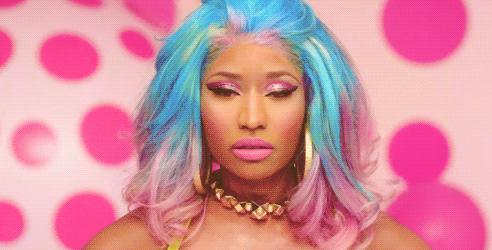 3. You don't have much time to actually focus on your own hair, so you get creative with the process.
4. You've learned to work, focus and listen over the never ending sound of blow dryers.
5. You're the keeper of so many people's secrets.
6. And you know your clients so well, you can read them like a book.
If they ever visit another hairdresser, you'll instinctively know.
7. You're constantly aware of other people's hair.
8. And you know exactly how you could change or fix their current look, even if they never ask.
9. You have the ability to make or break your clients' day.
10. But you know they would choose you over their loved ones any day of the week.
11. You're on your feet so much, you can conflate the salon with the gym.
12. And you know you're a hairdresser when those particularly hectic days can result in looking a little worse for wear.
 When do you wear your hairdresser badge with pride?
Click here for Styleicons|TV.